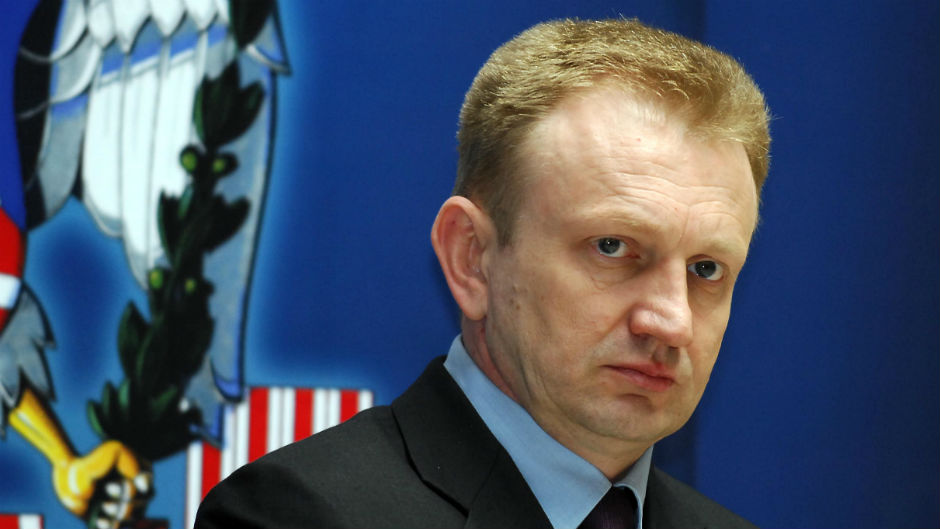 Dragan Djilas, former Democratic Party leader and ex-mayor of Belgrade, has announced that he would run for mayoral elections in 2018. As he explained, he never thought that he would engage in politics again. "But I could also never imagine that Serbia could get a government which is worse than Milosevic's, against which I was fighting in my youth organising student protests", Djilas told today's NIN weekly, recalling the era of strongman president Slobodan Milosevic back in 1990s.
The position of Belgrade's mayor is considered to be the third most important centre of power in Serbia, following presidential and prime-ministerial posts. All three posts are now controlled by the cadres of Serbian Progressive Party (SNS), led by president of Serbia Aleksandar Vucic.
Immediately after Djilas's announcement, ruling parties' officials and tabloids close to Vucic started orchestrating a campaign against Djilas, accusing him of various wrongdoings.
The current mayor, Sinisa Mali, accused Djilas that he "is coming back in politics not because he has a new vision for Belgrade, but rather due to the obvious fact that he and his clan lack the money". "Djilas has been using his mayoral position to make himself rich, while the citizens have been sinking into poverty because city budget was robbed", Mali said.
However, Mali has been in the centre of many scandals after succeeding Djilas in 2014. The most notorious one was the illegal bulldozer demolishing of the buildings in Belgrade's inner city, at the place where luxurious "Belgrade waterfront" complex, financed by the United Arab Emirates, is to be built. During the demolishing, residents were illegally detained by unknown persons. Protests erupted afterwards and Vucic, prime minister at the time, said that Mali was responsible. Still, Mali remained at the mayoral post.
Mali was also accused for illegally purchasing 24 apartments in Bulgaria and plagiarising his PhD thesis.
Goran Vesic, SNS high official, has accused Djilas that when he was (the) mayor "he was always treating Belgrade as his own private property and spoils". According to Vesic, Djilas, alongside with other opposition leaders, intends to "'abduct' Belgrade under the auspices of tycoon Miroslav Miskovic".
Socialist Party of Serbia (SPS) formerly led by Slobodan Milosevic and now by foreign minister Ivica Dacic, reacted on Djilas's candidacy by accusing him for stealing, hypocrisy and having affairs with different women.
In its today's front-page "Informer", president Vucic's favorite tabloid, accuses Djilas for siding with tycoons and planning to "create his personal police in Belgrade. Tabloid "Alo", owned by Zeljko Mitrovic, a media mogul and Vucic's ally, "reports" about tycoons invading Belgrade.
Djilas's objective is to run with the support of all opposition parties.
"I believe that we would easily reach the agreement if we behave primarily as citizens, not as party leaders. These are city elections and we are not talking about NATO, Russia, Kosovo or the EU. We should vote about what kind of Belgrade we want", he said. So far, Djilas was clearly supported only by the Movement of Free Citizens led by former ombudsman Sasa Jankovic…/IBNA