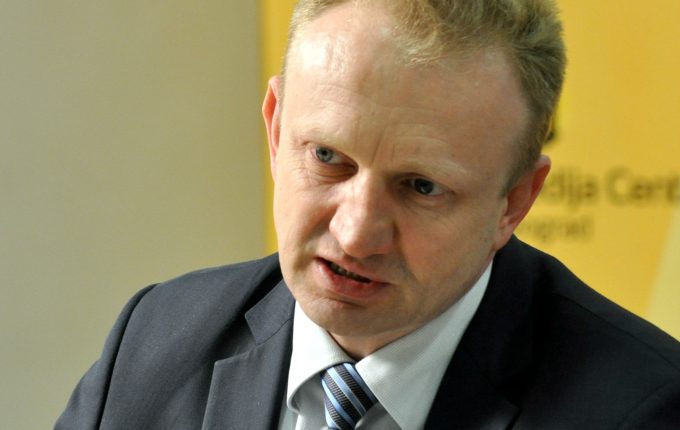 The dialogue between the government and the opposition must take place, in order to overcome the polarization within the society, said Dragan Djilas, one of the leaders of the opposition coalition Alliance for Serbia (SZS).
"Without talks we will not reduce the tensions", Djilas told Radio Free Europe amid preparations for what has been announced as a "great rally" of the ruling Serbian Progressive Party (SNS). At the gathering later today, it is expected that SNS leader and Serbian President Aleksandar Vucic is going to repeat his accusations against SZS.
Vucic and other SNS officials regularly call SZS leaders fascists and tycoons. Djilas has recently been described as one of the two "biggest thieves" in Serbia; another is, according to SNS, Vuk Jeremic, who also leads SZS.
The opposition, including SZS, boycotts the parliament and has recently rebuffed its speakers' invitation to dialogue in the parliament. However, Djilas relativized this, saying that the building in which the dialogue could take place "is not that important". "The essence is that dialogue is not just mean a meeting of the MP's leaders. Dialogue means solution for this situation".
And the "solution", according to Djilas, means that government accepts the opposition's demands: changes in REM (regulatory institution for the broadcasting media), as well as in RTS (public broadcasting service), both dominated by SNS, and creating the preconditions for fair elections. These demands were, however, rebuffed by the government and labeled as "ridiculous". In the interview, Djilas said that he is optimistic that a solution will be reached "sooner or later".
At the same time, he added that "from the part of the government there are no signals towards the opposition at this moment".
Later today Djilas will officially establish his Party of Freedom and Justice (SPP). The party will unite the Serbian Left, lead by former diplomat Borko Stefanovic, certain Greens and about ten other groups that are SZS members./ibna