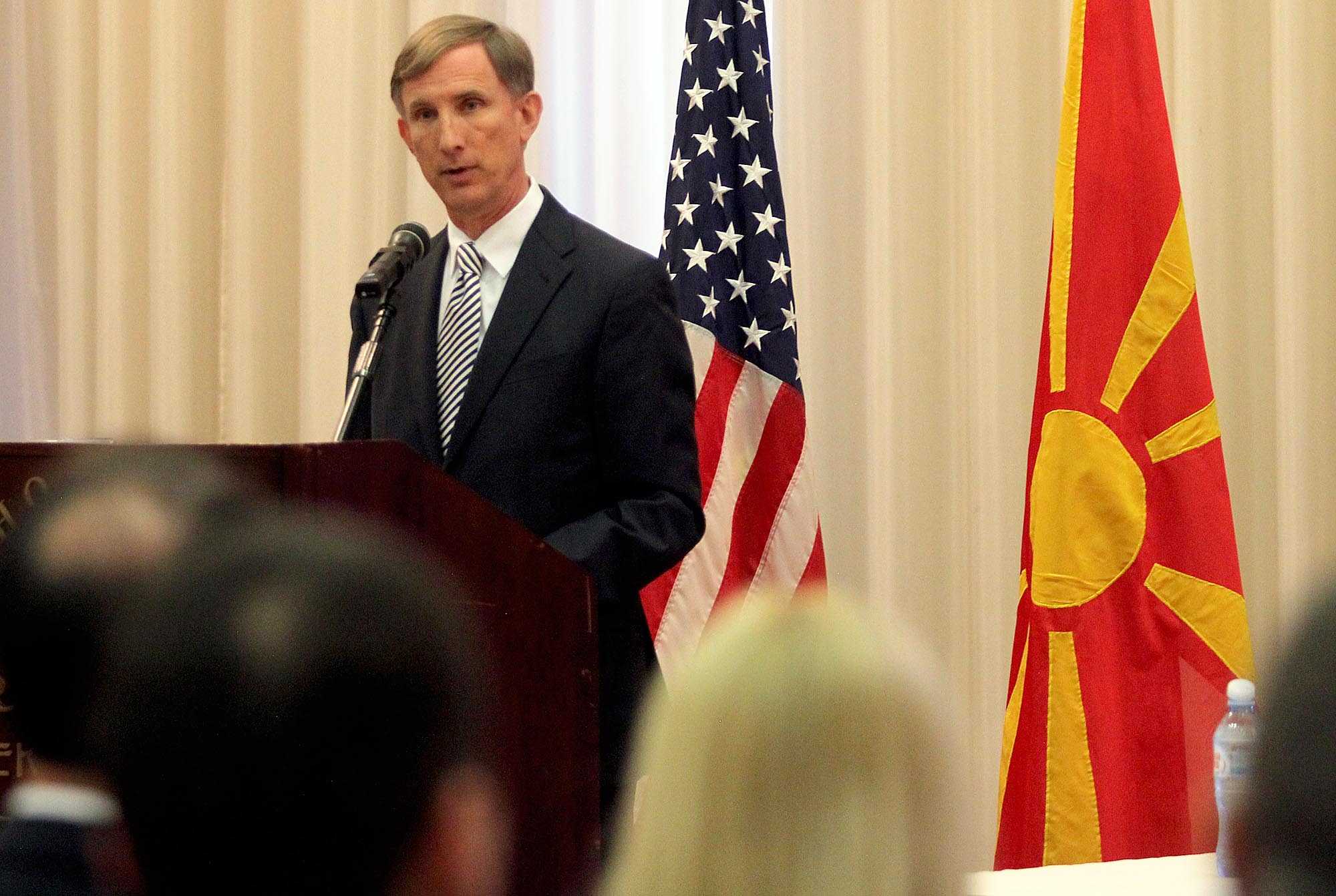 Skopje, January 12, 2015/Independent Balkan News Agency
By Naser Pajaziti
US ambassador in Skopje, Paul Wohlers, has offered several messages in relation to the current developments in FYROM on the occasion of the end of his term in office.
In his statement, Wohlers has expressed his concern about the division between the two biggest ethnic groups in the country, Macedonians and Albanians.
"Divisions between Macedonians and Albanians are becoming even greater. Citizens lack confidence on institutions and complain of corruption. Many young people and professionals are demoralized and are leaving Macedonia for a better education or work. What saddens me the most is the lack of political progress", declared the US ambassador.
Mr. Wohlers also expressed his concerns about the extreme political polarization, lack of political dialogue and according to him, political parties are not able to work together for the best interest of the country.
Talking about the name dispute with Greece, he underline that USA cannot solve this dispute without the will of the two sides, Skopje and Athens.
"I agree that your country is not happy that it's not yet a NATO member. USA is unhappy too, because this mission is our final scope. We are your greatest friend and we will continue to work until your country becomes a NATO member. But, what's important is that we cannot solve the problem of the name on behalf of the countries involved. We will continue and encourage both sides to engage and work together in order to find a solution for this issue", said the US ambassador Paul Wohlers.
Mr. Wohlers will be replaced in this duty by the new US ambassador, Jess Baily. /ibna/