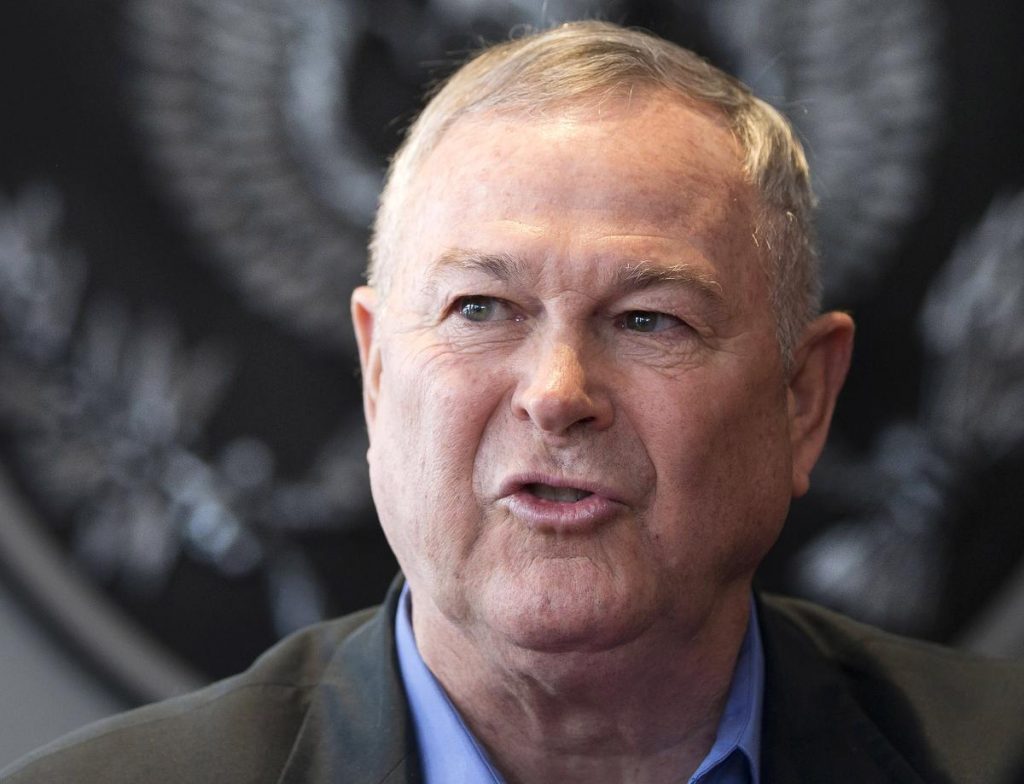 Serbia has its Constitution which is clear considering the territorial integrity, prime minister Aleksandar Vucic told journalists today after he was asked to comment alleged statement by U.S. congressman Dana Rohrabacher (photo). According to the media, Rohrabacher has proposed an "exchange of territories between Serbia and Kosovo"; he allegedly suggested Serbia should take the northern part of Kosovo, while the territory in southern Serbia inhabited by ethnic Albanians should unite with Kosovo.
Vucic also said he was suspecting that Rohrabacher "is close to the Albanian lobby". "I think these are attempts to find alternative solution, and I would not comment on that. We have our Constitution which is clear about the integrity", he added.
Last week Blic daily published that Rohrabacher sent a letter to Serbian president Tomislav Nikolic suggesting the exchange of territories with Pristina. Such move would help calming tensions in this part of Balkans, Rohrabacher was quoted. Rohrabacher, a republican, is Chairman of the Congress's Subcommittee on Europe.
However, sources from Serbian presidency told Vecernje novosti daily that they have seen alleged Rohrabacher's letter "only in the media".
"Rather than negative examples, such as sending a train with provocative symbols to Kosovo, maybe it would be better and in the interests of both sides to consider the exchange of territories which would result with higher number of Serbs in Serbia and higher number of Kosovar's in Kosovo", Rohrabacher already stated, according to Blic.
Back in 2001, the leader of the Albanian American Civic League ethnic lobby group, Joseph J. Dio Guardi, praised Rohrabacher for his support to the Kosovo Liberation Army (KLA), saying "He was the first member of Congress to insist that the United States arm the Kosova Liberation Army, and one of the few members who to this day publicly supports the independence of Kosova"./IBNA