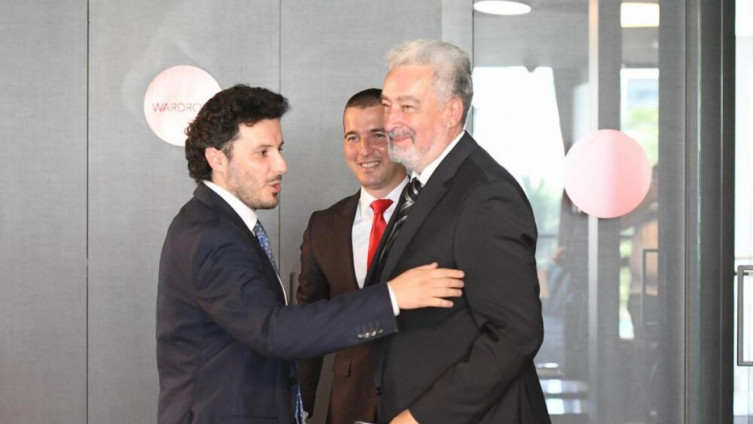 Montenegrin Prime Minister-designate Zdravko Krivokapić presented to the leaders of the three governing coalitions his proposals on the ministerial candidates. Surprisingly, he nominated Dritan Abazović as Minister of Defence. The leaders of the other two coalitions will be stating their opinion about this nomination.
Ministerial Candidates:
Nikola Terzić –Ministry of Interior
Đorđe Radulović – Minister of Foreign Affairs
Milojko Spajić – Ministry of Finance and Social Welfare
Vesna Bratić –Ministry of Education, Science, Culture and Sport
Jelena Borovinić Bojović – Ministry of Health
Jakov Milatović – Ministry of Economic Development
Mladen Bojanić  – Ministry of Capital Investments
Tamara Srzentić – Ministry of Public Administration, Digital Society and Media
Ratko Mitrović – Ministry of Environment
Aleksandar Stijović – Ministry of Agriculture, Forestry and Water Management
Vladimir Leposavić – Ministry of Justice and Minority Rights
Nonetheless, a short time after Krivokapić's proposal, some leaders by the coalition parties voiced their dissatisfaction with the PM-designate's choices.
Abazović said he was surprised to be nominated for defence minister, as Prime Minister-designate Zdravko Krivokapić had no "special obligation" to him or to the Black and White coalition.
"I will not stand in the middle if someone disputes my choice. I am also fine with the alternative two options", Abazović said following his meeting with Prime Minister-designate Zdravko Krivokapić.
As he said, he personally had some notes on the composition of the Government adding that not all principles were respected, but he nonetheless supported Krivokapić.
Reactions by the Democratic Front leaders on the Government composition proposed by Krivokapić were mostly positive, while the fiercest criticism derived from Nebojša Medojević, leader of the Movement for Changes. He said the proposed government comprised more members from Milo Đukanović's Democratic Socialist Party (DPS) compared to Duško Marković's previous government.
"This is an autocratic, theocratic, undemocratic and anti-reformist, anti-European and anti-civil government. This is a historical fraud of voters who voted for changes", Medojević assessed. /ibna