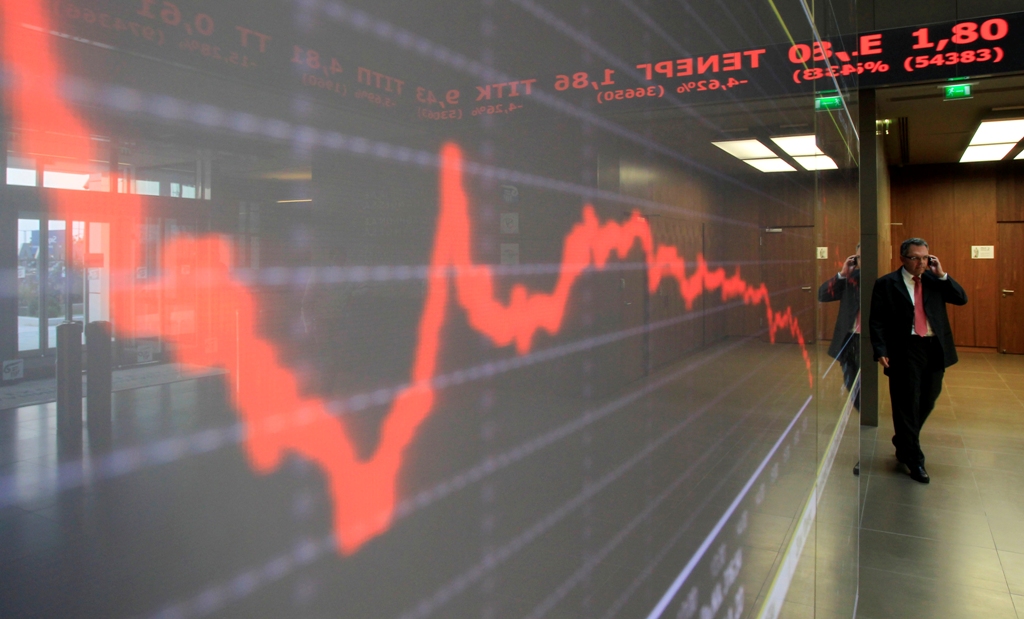 Athens, December 12, 2014/ Independent Balkan News Agency
By Spiros Sideris
The greek economy is spinning in the maelstrom of political uncertainty created by the scenarios for early elections, due to the inability to elect a President of the Republic, the fierce controversy within the country, but also of the multilayer publications for the revival of Grexit.
The situation in Athens Stock Exchange reflects the situation in the markets, with foreigners selling massively, while at the same time bond yields have skyrocketed making prohibitive any thought of borrowing.
The Greek stock market has made a 21% dive over the last three days, since the occurrence of political developments. Billions of euros have evaporated, large companies have -unjustly- been debased and annihilated and the vast majority of foreigners are leaving the Greek market.
The greatest concern, however, is what will happen in subsequent meetings, until December 29, and while in the House important political events will take place, which will probably also lead to rapid developments.
On Thursday, the stock market closed with a 7.35% fall – which at some point reached 8% – with the General Index recording a new dip below the 830 units at 827.98 units. At the same time, the yield of the 3-year bond amounted to 10.8%, of the 5-year at 9.5% and of the 10-year at 8.8%.
One after the other articles are emerging that speak of a possible exit of Greece from the euro in case of a political crisis and a dead end, due to early elections. What's more, speculation has intensified on whether the candidate for the Presidency, St. Dimas, will be voted by 180 MPs cause great turmoil in the markets.
The main stock index in the last three meetings has recorded an unprecedented drop of 21%.
The value of transactions amounted to EUR 180.27 million.
The blue chip index fell 7.69%, while the mid-cap index has fallen to 6.11%.