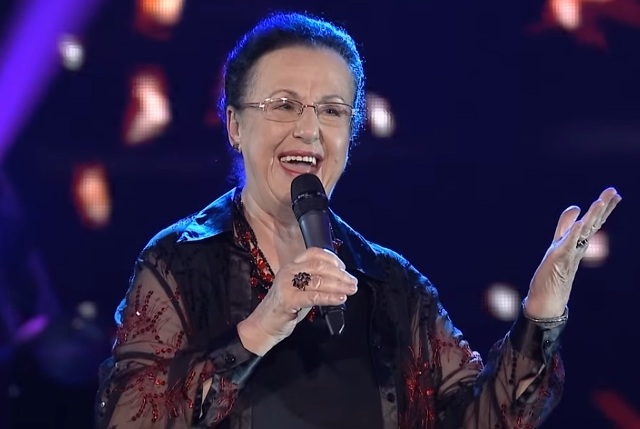 One of the best singers of Albanian soft music, Anita Take has passed away at the age of 83.
Considered as the diva of Albanian music, Anita Take will long be remembered by Albanians for her sweet voice and the love that she passed on to the public.
For nearly 55 years, she sang to love and she became an icon for many people with her special voice that stole the hearts of many admirers.
In the recent years, Anita Take remained away from music, however she didn't hesitate to sing every once in a while in big events.
Born in a family which had nothing to do with music, but which loved and were passionate of music, Anita Take would give to her family what no other child and no other profession had given them.
Anita Take was married to one of the most prominent composers and the founder of Albanian soft music, Agim Prodani. This marriage with an artist and master composer, made Anita Take within a relatively short time the most beloved singer for Albanian art lovers. This marriage also led to the birth of another artist, singer and composer, Kujtim Prodani.
For her contribution given to music and songs, Take has been decorated by the President with the medal "Golden Naim Frasheri".
In a recent public appearance, Anita had said: "I can never fathom life without music. I was born to sing and I will die singing". /balkaneu.com/