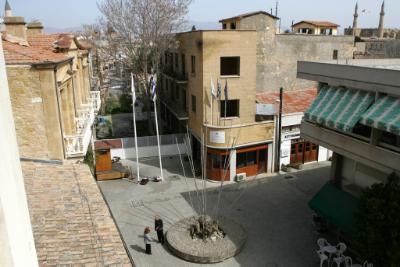 Athens, January 28, 2016/Independent Balkan News Agency
Ruling Democratic Rally (DISY) party and the Turkish Cypriot Communal Democracy Party (TDP) co-organize on January 30, on both sides of the divide, in Nicosia, a bi-communal cultural festival entitled "Unite Cyprus", with the participation of their youth organisations.
Speaking at a press conference, DISY parliamentary spokesman Nicos Tornaritis said that the purpose of the festival is to demonstrate the multicultural wealth of Cyprus, through diversity, similarities and the common heritage of all Cypriots, Greek Cypriots, Turkish Cypriots, Armenians, Maronites and Latins.
He noted that the two parties are united in their common vision for the reunification of their common homeland and the prosperity of all Cypriots within the EU and the organization of this festival widens, even more, the scope of their cooperation. "We will continue to work towards reunification and the constructive cohabitation of all Cypriots, with even greater determination," he stressed.
Tornaritis said that the cultural and geographical reunification of the old town of Nicosia, through the simultaneous realization of a number of cultural and artistic events, with the participation of artistic groups and people of art, threatre and culture from both communities and all the religious groups in Cyprus, will send a strong message for a common vision of reunification and peace.
On his part, TDP General Secretary Asim Idri said that "Unite Cyprus" is the first big bicommunal event co-organized by the two parties. He said that their effort is the participation of people from both communities, noting that the event is not only about DISY and TDP but also for Cyprus and its reunification.
The festival will take place from 10 am until the afternoon, at the end of Ledra Street and in the area nearby Buyuik Han, simultaneously. The official opening of the festival will be conducted by the President of the Democratic Rally Averof Neophytou and TDP President Ceman Ozyigit, at the end of Ledra Street and near Buyuk Han.
The festival will include various music and cultural events, exhibitions of art, photography, literature and handcrafting.
Source: CNA