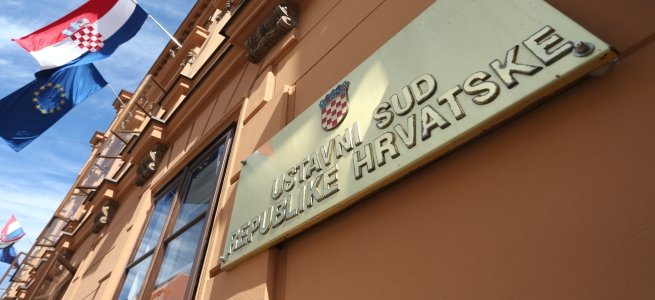 By Marija Avramovic – Zagreb
The decision of the Constitutional Court on the Cyrilic referendum question is political and is a result of the impact of Croatian political elites to the Constitutional Court, noted committee for the defense of Croatian Vukovar at today's conference, according to the Croatian media.
The committee invited Administration Minister Arsen Bauk and Prime Minister Zoran Milanovic invited to Vukovar and personally take off the boards with bilingual signs off state institutions.
"Political elites use any means to set themselves above the people. This time they were ready, and are detrimental to the separation of powers and open to public pressure on the Constitutional Court, "said Committee's Commissioner for Legal Affairs Vlado Iljkic adding that any moral government after such facts and events would immediately submitted its irrevocable resignation.

"We suggest that the Minister Bauk, according to the decision of the Constitutional Court and the announcement of our president Tomislav Josic, personally remove bilingual panels and thus provide constructive living conditions in Vukovar and the new dialogue based on the principles of good will, and it would be fair to him that assists Milanovic", Iljkic said.

Administration Minister Arsen Bauk the decision of the Constitutional Court considers as slap on hand to the year 2001. goverment. I perceive this decision as a confirmation of everything this government is saying, he said earlier for the Croatian radio and television.
Frequent calls for the resignation of the Government don't go in favor of the Prime Minister and the largest party in the rulling Kukuriku coalition, as well as to the current President Ivo Josipovic who is nearing the presidential elections. Complete replacement of the previous governments are often revanchists in this area, and not one member of the EU is not immune to it some would say. Others would just look from the side, waiting quietly.