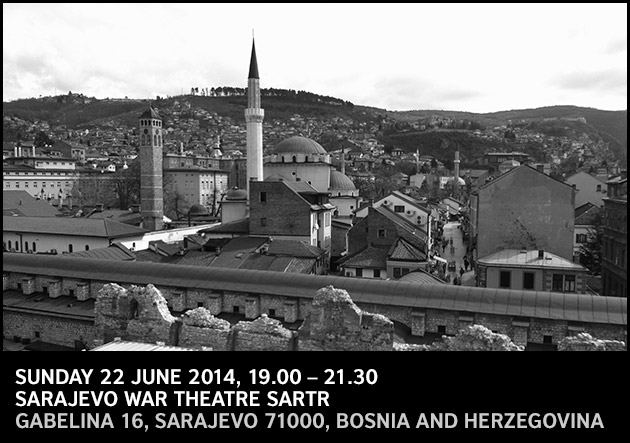 By Zenon Marković – Zarajevo
It seems the WWI centenary is all that is talked about in the current year and it always comes down to Sarajevo, the stage on which it had all begun. A number of events have been organized regarding this topic, either to start up a discussion or keep it alive in a time in which conflict appears as a no smaller issue than ever before. One of these events, planned for June 22nd at a very appropriate venue, the Sarajevo War Theatre (SARTR) is a discussion titled, Nationalism andFirst World War.
The event is organized by British Council and BBC as part of their undertaking to produce a documentary series on war and how it changes the fabrics of societies and how it leaves a lasting mark to an area much wider than the actual war site. Each episode is recorded in a different country and follows a different topic, with the participation of a local audience and a panel of historians from the country. The first four events were planned in Bosnia & Herzegovina, Germany, Great Britain and Turkey.
Balkan historians Bojan Aleksov and Amir Duranović join the BBC broadcaster Allan Little on this occasion, to discuss the drive for nationhood during the First World War and the impact of the war on nationalism to this day.
The celebrated theatre director Haris Pašović, as one of the local leading cultural figures, joins the live audience at Sarajevo War Theatre SARTR to share his very personal take on the assassination of Archduke Franz Ferdinand and his wife Sophie.
Beginning from 19:00 and expected to finish by 21:30 the event is to be held in English, with the offer of interpretation to Bosnian. All those interested in the discussion and the radio recording should give notice of their attendance on the following link: http://www.britishcouncil.ba/events/diskusija-na-temu-nacionalizam-i-prvi-svjetski-rat