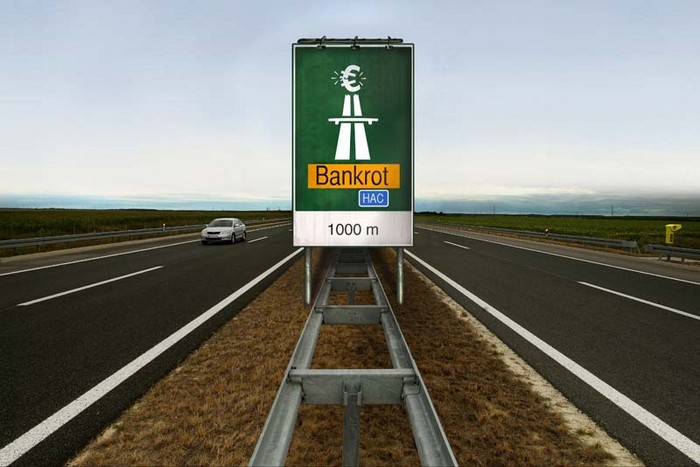 Zagreb, December 12, 2014/ Independent Balkan News Agency
By Marija Avramovic
The deadline for non-binding offers on the monetisation of highways passed today, but the public is guessing about which three offers will participate in this tender.
Apparently, offers will come from a consortium led by the investment bank Goldman Sachs, Austria's Strabag and Australian Macquarieu.
The draft Concession Agreement has been sent to the bidders who have expressed interest in participating in the tender for the monetisation, on September 24 this year.
Their bids will be reviewed and analyzed, followed by an invitation to bidders for negotiations and the decision on the concessionaire will be made in the spring of next year.
The initiative "Will not give up our highways" has collected a little less than half a million signatures against the monetisation and calls for a referendum, because it believes monetisation will cause damage of 80 billion kuna (around EUR 10 billion).
The initiative submitted to the Constitutional Court request to ban the Government and the Ministry of Maritime Affairs, Transport and Infrastructure to take further steps in the process of monetisation,  until the outcome of the referendum is known.
Minister of Maritime Affairs, Transport and Infrastructure Sinisa Hajdas Dončić repeatedly warned that the Government would give up the monetisation only if bids are not satisfactory, such as the offers which are less than EUR 2.5 billion.
In case monetisation fails, the minister also threatened by raising fuel prices by 40 lipa per liter.
According to the model adopted by the Government, monetization of the public debt of the Croatian Motorways and Rijeka-Zagreb Highway will be conducted through the grant of a concession for the operation and maintenance of highways (1024 kilometers) for a period of 30-50 years, with a one-time concession fee between 2,4 and 3,2 billion euro, depending on the duration of the concession.
Croatian Parliament on Friday unanimously supported the report of the Committee for Constitution, Standing Orders and Political System, in which it urges the Government to verify the number and validity of signatures collected for the referendum on the highways monetisation.