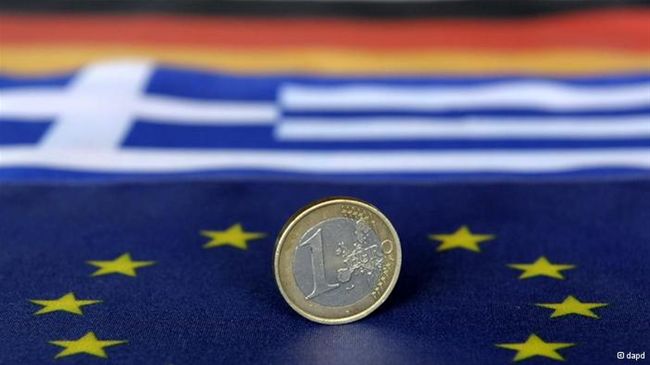 Athens, May 05, 2015/ Independent Balkan News Agency
By Spiros Sideris
"Instead of swearing the Greeks, the rest of Europe must recognize that the whole of Europe is Greece", says the subtitle of the central article of the conservative Austrian newspaper "Salzburger Nachrichten", which is highly critical of the European Union for its stance against Greece and particularly with regard to the new Greek government and Finance Minister Yanis Varoufakis.
"For the finance ministers of the eurozone their Greek counterpart Yanis Varoufakis is a madman who has no idea of ​​economic policy but speaks a lot", says is a quote the columnist of the newspaper, Ronald Barazon, to add that "for years has been embedded in Europe a disgusting bad habit to blame the Greeks for impotence, and the recent elections, in which the Greeks clearly rejected this supposedly blessed EU policy, be considered as confirmation of this contempt, as the people who was helped since 2010 with billions, is also extra impudent and ungrateful".
"This image is reinforced by the difficult Mr Varoufakis, as this guy endangers the availability of additional billions because he refuses to implement the reforms of the supposedly wise of the EU, while Brussels would be satisfied if he promised cuts, which he had to hand in writing", says the columnist, adding that "within the past few days from Athens came conciliatory tones and created the looming hope that one can move even convince the new government to continue the unfortunate road, which leads the country even deeper into disaster".
According to the author, "the Greek election result and the protest of the 'madman' Varoufakis simply foretell the developments that will soon convulse all of Europe. The policy that is being imposed on Greece is also implemented across the EU and is catastrophic for all the EU, as high unemployment, minimal competitiveness, nonexistent investments, the unrelenting bureaucracy, are characteristic of the picture".
The columnist, as regards the measures notes that they concern higher taxes and deleting public spending to reduce in this way the current deficits and existing debt, but in reality it is found that in contrast the debt in the eurozone increases, and stresses:
"Effective recipes are simple: investments, investments and more investments in new products, new methods, functional service offerings of the state and infrastructure, as only in this way can be created jobs and earn money to service the debt" .
Politicians who support austerity are not willing to spend a single cent to shape the future, but print ruthlessly billion euros, billions to fed off speculators, billions to transfer public debt to the Central Bank, billions to save banks, Ronald Barazon notes and concludes:
"With a minimal part of these sums one could make Europe a global leader. In the corset of the Eurosystem Greece alone cannot chart a different path. But nobody listens to Mr Varoufakis".