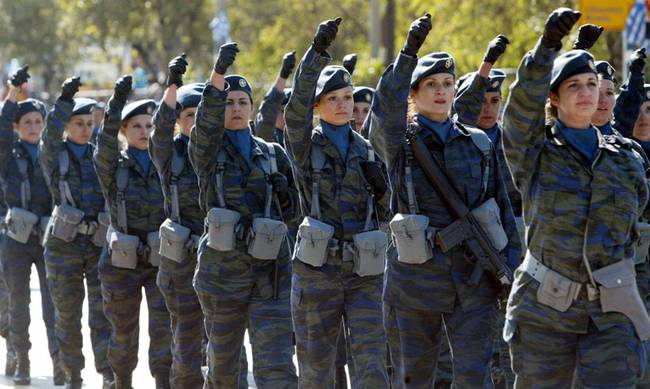 Athens, December 29, 2015/Independent Balkan News Agency
By Spiros Sideris
There is no discussion in the government on the issue of military high schools, explicitly said the minister of Education, Research and Religious Affairs, Nikos Filis.
"There is no thought in the government on this issue, nor any discussion", Filis said, commenting on relevant statements made by the Defence Minister Panos Kammenos on his intention to establish military schools.
The opposition of Syriza both to the recruitment of women and military schools expressed the party secretary Panagiotis Rigas in an interview on television.
Rigas said the government's policy will be determined in the government council, adding that "we should not place so much importance to the personal views expressed by Mr. Kammenos, and the opposition parties that have so much responsibility for the situation of the country should not seek to use these statements to create issues out of nowhere".
According to the secretary of SYRIZA, the cooperation of his party with ANEL honours the efforts being made to get the country out of crisis and to reverse the wrongs that create problems in the Greek state, for which the responsibility lies with the previous governments.
Apparently, he noted, on specific issues the two parties have different perceptions; we never tried to hide that.
The parliamentary spokesman of SYRIZA, Socrates Famellos also kept his distance. Speaking to "Step FM", he said that these "views that are not in the government's agenda".
Asked if the cooperation SYRIZA – ANEL is on fire, he said: "If we were in complete agreement in everything, we would be on the same party".
Meanwhile, speaking at "Parapolitika FM", the director of the PG of SYRIZA, Kostas Zahariadis, "emptied" the Defence Minister. "It is not a government position and has not been discussed in the relevant bodies. They are personal views of Mr. Kammenos".
He also expressed the view that he is in favour of the future abolition of conscription for men as well.
The reaction of ANEL
These statements, however, do not seem to intimidate the ANEL, who through Marina Chrysovelonis insist that it was known that their party had its own positions on various issues.
"There is no flaw in governmental cooperation. When the cooperation SYRIZA – ANEL started it was known that the Independent Greeks had their own positions on various issues", she said.
She also explained, regarding the military service for women that, "it is a proposal of the Defence Minister", saying that when it takes its final form it will be tabled for consultation in Parliament, in order to hear the different views and have an integrated proposal.
Kammenos plan
According to a report in the Athnos, the Defence Minister seeks to promote women's recruitment plan, which provides for conscription of women claiming place in the Police, the Fire Department and the Coast Guard and optional conscription for all other women.
It also foresees the creation of Military Lyceums.