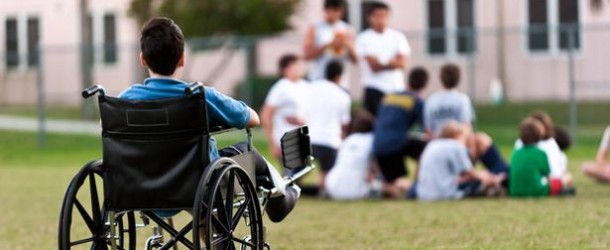 IBNA Special Report
Pristina, December 3, 2014/Independent Balkan News Agency
By Elton Tota
Today is the world day of disabled people. This day offers an opportunity to raise awareness for disabled people, in order to remove all obstacles and to include disabled people in society.
Disabled people in Kosovo face a difficult and discriminating situation. They want to be able to be part of the daily life. The fact that they're unable to have access in different premises, to go to school, the lack of adequate services, discrimination at work, are only some of the problems that they face on a daily basis.
Institutions in the country continue not to respect the United Nations Convention on the Rights of Disabled People, according to which, countries must enable disabled people to live independently and participate in all aspects of live.
For this, they must take adequate measures in order to guarantee to disabled people access in physical premises, transport, information and communication, including technologies and systems of information, and also in other premises open for the public, in urban and rural areas.
Halil Kurmehaj from the Association of Visually Impaired People in Kosovo, says that under the law on employment, every institution must employ one disabled person out of 50 persons. But, according to him, even this is not respected in our institutions.
Meanwhile, "HandiKos" organization counts over 18 thousand disabled people in all the communes of Kosovo. This number is not a real number as Kosovo has a higher number of disabled people.
Coordinator of this organization, Rinor Gashi, says that these people are going through a very difficult situation.
"They feel discriminated, although there are improvements, but much more needs to be done. As far as access in public institutions is concerned, they're out of every standard", says Gashi.
Nonetheless, Minister of Environment and Urban Planning has issued an administrative guideline which forces an improvement of technical conditions, in order to guarantee better access and better conditions for disabled people in premises where they live, work or do business.
Based on a report of the Ministry of Labor and Social Welfare, the number of beneficiaries from the Pension Scheme for Disabled People in November 2014 was 18,497, while there have been 2,944 families which were part of families with disabled children up to the age of 18. /ibna/