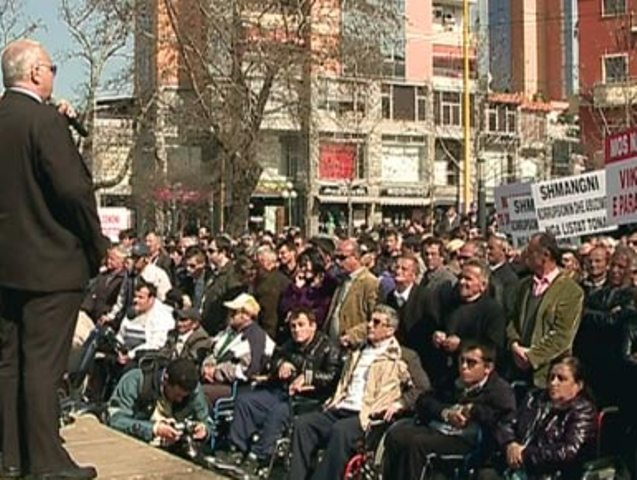 Tirana, July 21, 2014/Independent Balkan News Agency
Disabled people have held a protest today in front the parliament building in the capital, Tirana. This category of people has demanded for the law that was drafted by the Ministry of Social Welfare and Youth on disabled people not to be sent to parliament for approval, as according to them, this law violates the rights of this category.
The head of the Association of Blind People, Sinan Tafaj declared that this is the second time that they protest against this law, which according to Mr. Tafaj, is unfair.
"The rights that we have won may be removed. We're here to protect our rights that previous governments have given us. Minister Veliaj and his foundations are tarnishing us", said Tafaj.
In his speech, he said that minister's Veliaj people have contacted members of the associations of disabled people in order to cause divisions. "We're not stakeholders, but a civil society organization, which protects the interests of the citizens. In the future, minister Veliaj will make other attempts to tarnish us", said the head of the Association of Blind People.
Veliaj: The new scheme will get rid of abusers
Meanwhile, the Minister of Social Welfare and Youth, Erion Veliaj has reacted by saying that "IMF is right. We're passing the new bill on disabled people to remove abusers and not the rights of this category of people". /ibna/