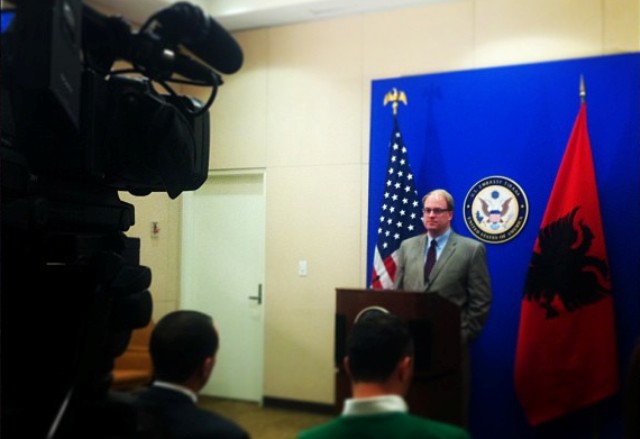 Tirana, April 18, 2013
Director for Central and South Europe in the Department of State, Jonathan Moore held a press conference, in the premises of the U.S. Embassy in Tirana, after the conclusion of his official visit to our country.
The Senior U.S. official expressed in his remarks the concerns about the high level of political tension in the country, referring here to the situation in the Central Election Commission, which he would desire to have all of its members.
In the same line, he noted with concern the pressure exerted on MP Kastriot Islami and his family members, while stating that these incidents should be avoided.
Moore underlined that Albanians should have confidence in the elections outcome of the June 23, while praising the fact that politicians support the presence of observers during the elections.
Regarding Albania, he described the country as a good neighborly partner in the Balkans. /ibna/