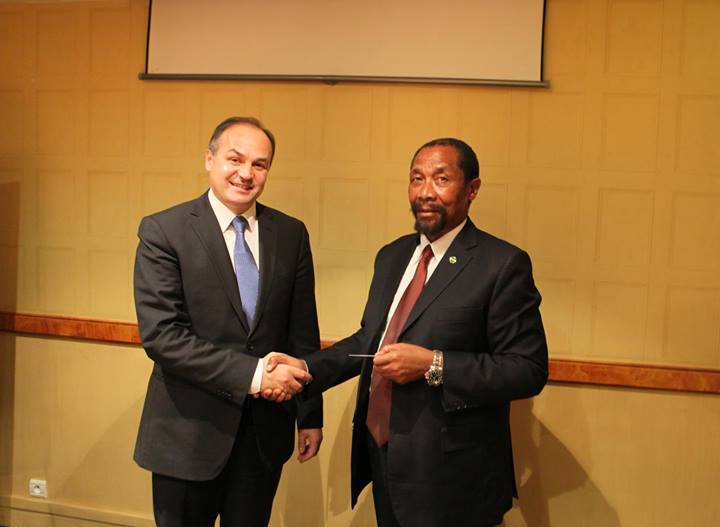 Pristina, February 12, 2014/Independent Balkan News Agency
Following the recognition of Kosovo by the kingdom of Lesotho, a delegation of diplomats led by the Foreign Minister of Kosovo, Enver Hoxhaj has launched a tour in the African continent.
During his stay there, minister Hoxhaj has started an agenda of meetings with state leaders of African countries, in the framework of the engagements to conclude the process of the recognition of Kosovo.
Hoxhaj says that he's "presenting strong arguments for the recognition of Kosovo by all countries of this continent, which are expected to join the 106 other countries of the world which have already taken this decision".
In the French-African Summit of December last year held in Paris, minister Hoxhaj had met tens of senior representatives of African countries, amongst whom the Foreign Minister of Lesotho, Mohlabi Tsekoa.
On Tuesday, minister Tsekoa has informed minister Hoxhaj that his state, Kingdom of Lesotho has decided to recognize Kosovo, thus becoming the 106th state of the United Nations to recognize the independence of Kosovo.
Analysts in Pristina say that minister Hoxhaj's visit to Africa is expected to have important and concrete results in strengthening international subjectivity of the Republic of Kosovo, due to the fact that African countries have recently manifested their will to consider the recognition of Kosovo. /ibna/