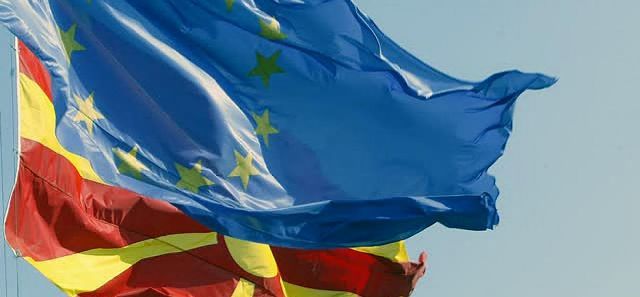 IBNA Special Report
Skopje, March 2, 2015/Independent Balkan News Agency
By Naser Pajaziti
The warnings of the Macedonian opposition that it possesses materials that prove that six foreign ambassadors in FYR Macedonia have been wiretapped, have caused concerns and reactions within the international community.
Macedonian opposition leader, Zoran Zaev, declared that six foreign ambassadors have been wiretapped during the past four years and that a part of them have ended their term in office.
West European diplomats and experts of international relations declare that these wiretappings violate the Vienna Convention, which prohibits the wiretapping of diplomats.
Ernesto Bellelli, Italian ambassador to Skopje, said that last week, he learned about the wiretapping of diplomats by the leader of Macedonian opposition and according to him, if this is confirmed, then such act is a violation of international conventions.
"As diplomats, we have talked and we're worried about this. It's clear that the Vienna Convention prohibits the wiretapping of diplomats, even if this is ordered by courts. The telephone is the tool that we use to do our job and communicate with our countries, therefore even judges cannot order such thing", declared the Italian ambassador.
Serious reactions about the possible wiretapping of embassies have been expressed by the European Union office in Skopje, British embassy and Swedish embassy.
The British embassy declared that it calls on the government and Macedonian institutions to investigate over the claims on abuse with authority, criminal activities and on the influence exerted by the Macedonian secret service on politics, media and courts.
Career diplomat and former ambassador of FYROM in the NATO, Nano Ruzin, told IBNA that such wiretappings give a bad image to the country and that they will have consequences in the international aspect.
"The states that have their embassies here and which have been involved in the wiretapping scenario, will feel insulted. There may be consequences, especially when the debate breaks out in the media of those countries whose diplomats have been wiretapped. The first step that can be expected is the sending of notes of protest. From the experience that we've had with the Cold War, we may see the expelling of given diplomats, while the biggest impact may be on multilateral relations. We may also see a bigger isolation of Macedonia. We're a small country to allow such luxury; to behave in an irresponsible way in front of the international community", declared diplomat Nano Ruzin.
Expert and university professor, Mirjana Maleska said that the government is losing its legitimacy at the international community with this.
"This is an indication that our EU partners do not have faith on the government. There are many indicators, but for me, these are sufficient to conclude that the situation is leading to a loss of legitimacy", declared Maleska.
This week, LSDM (Macedonian Social Democratic Union) leader, Zoran Zaev is expected to publish other materials containing the wiretapping of foreign diplomats. /ibna/