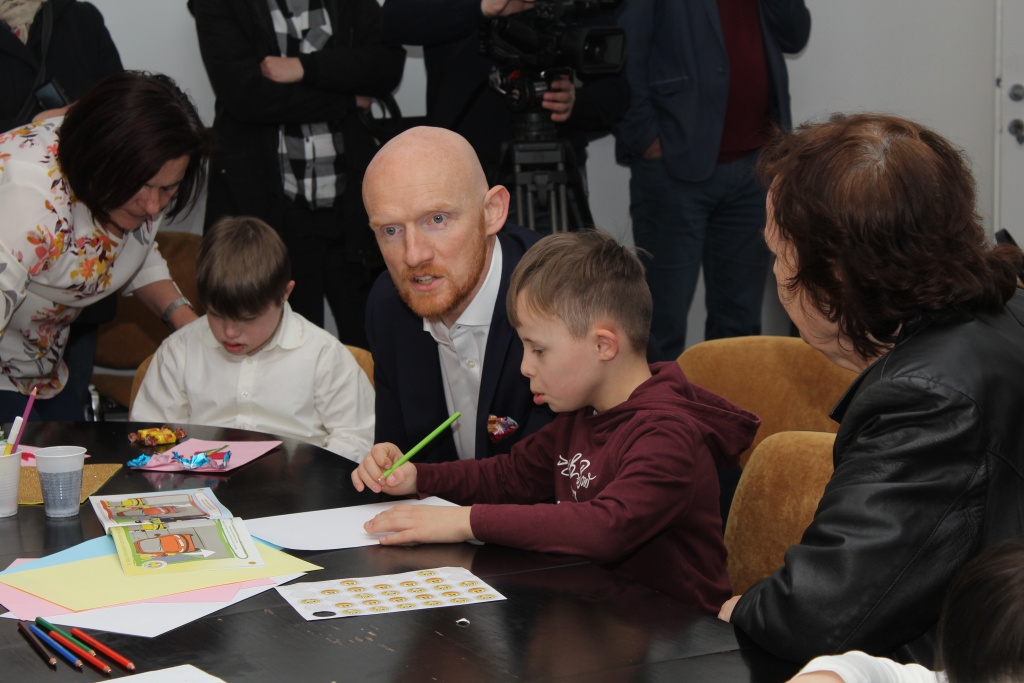 The British ambassador to BiH Matthew Field along with his wife, Martina Field Klisović, who is also a member of the Organising Committee of the traditional manifestation Diplomatic Winter Bazaar, visited today in Banja Luka the Association of parents of children with Down syndrome "Down Sy and Us".
A Diplomatic Winter Bazaar, one of the biggest humanitarian events in BiH, supports the work and daily struggle of the Banja Luka based Association for the fourth year.
Ambassador Field praised the organisation of the Association and voiced satisfaction that this event could provide necessary support to children, users of the Association service.
Klisović told reporters that the fantastic work of the "Down Sy and Us" Association should be recognised and receive broader support. She pointed out that the focus of the Diplomatic Winter Bazaar, which is held every year in December in Sarajevo, is to raise as many funds as possible to be distributed to organisations throughout BiH that help children with special needs, without parental care and children who grow in risky circumstances and need additional help. Klisović recalled that this humanitarian event has been organised for fifteen years.
Ana Nikolić, a representative of the "Down Sy and Us"Association, thanked the organisers of the Diplomatic Winter Bazaar, stressing that the Association has been financed from the funds collected at this humanitarian event for the fourth consecutive year.
"This year as well we will keep implementing the Logopathic Treatments for Children with Down Syndrome project. The project includes 20 children between 1 and 16 years of age", Nikolić said.
She pointed out that this project includes professionals – speech therapists from various institutions in the city of Banja Luka.
During the creative workshop, the children gathered in the "Down Sy and Us" Association met with the British ambassador to BiH and his wife.
The Diplomatic Winter Bazaar gives visitors the opportunity to taste the food and buy souvenirs from around the world, in which work, among others, the wives of ambassadors and diplomatic representatives in BiH are involved. A record BAM 212,000 (about 106 000 Euro) were collected at the 2018 Bazaar, where more than 40 embassies and organisations were presented, which were distributed to 17 organisations./IBNA