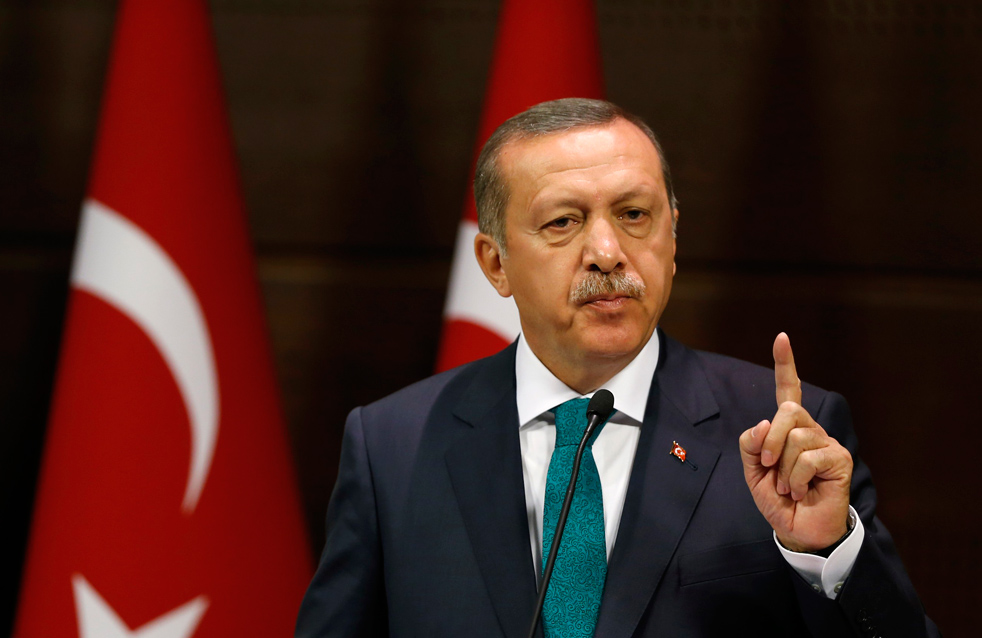 Athens, September 29, 2016/Independent Balkan News Agency
By Spiros Sideris
The reaction of diplomatic circles caused the alleged statements of the Turkish President Recep Tayyip Erdogan on the Treaty of Lausanne.
"We gave the islands (Aegean) with the Treaty of Lausanne", said President of Turkey Recep Tayyip Erdogan, who criticized the Turkish leadership that participated in the talks and signed the Treaty.
Speaking today to elected district governors, Mr Erdogan said that the process that started after the attempted coup of July 15 is "a new liberation war" and stated:
"What happened in the short time between 1912 and 1923, to our lands, which in the meantime had been reduced to one fifth, was the occupation effort. Our nation says that July 15th is the second liberation war of the Turkish nation. In 1920 they threatened us with the Treaty of Sevres and finally convinced us to sign the Treaty of Lausanne. Some tried to impose Lausanne to us. The islands, which if we shout our voice will be heard across, we gave with Lausanne. What about the shelf, what will happen in the air and on the ground; we still do battle for all this. The ones responsible for this situation are the ones who sat at the table of this Treaty. They did not stand up to the occasion and thus, we now face the problem. If the coup attempt had succeeded they would probably have come before us with a deal worse than that of Sevres".
"Everyone must respect the Treaty of Lausanne", diplomatic sources stress in response to today's statements of the Turkish President".
"The Treaty of Lausanne and all international law is actually a reality in the civilized world in which no one, not Ankara, can ignore and all must respect. No matter how painful this may seem to them", stress diplomatic sources in response to Tayyip Erdogan's statements.