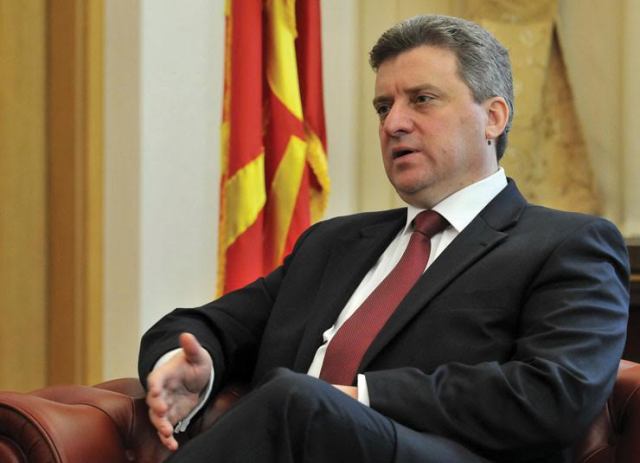 Skopje, 3 May 2016/Independent Balkan News Agency
By Naser Pajaziti
Diplomatic pressure has mounted against president of FYROM, George Ivanov in order to convince him to withdraw the amnesty granted for politicians involved in unlawful and corrupt acts.
Political analyst, Ismet Ramadani said that the pressure by the international community must be even greater. Ramadani says that the European Union and USA must impose direct sanctions against politicians who are blocking the political agreement in order to take the country out of the crisis.
"Now, the international community is clear as to who is obstructing the Przino Agreement and the work of the Special Prosecution. In circumstances when the main obstacle comes from the president of the country and the party in power, then there must be no tolerance. Sanctions must be imposed against them in order to give way to a solution", Ramadani declared.
Former ambassador of FYROM in the NATO, Nano Ruzin, says that in case the EU imposes sanctions, then the country will be one of the most negative examples in the Balkans and even in Europe.
"Macedonia would suffer a big political and economic damage. Pressure would likely grow in different forms. I wouldn't be surprised if politicians and state leaders would be forbidden to travel and if their properties and accounts are frozen", Ruzin says.
According to political analysts, the growth of international pressure by warning strong sanctions, aims at convincing president Ivanov to withdraw the decision to pardon politicians.
In a report on FYROM, a delegation of the Parliamentary Assembly of the European Council said that the situation in the country is very serious.
"Rest assured that the European Union will not remain passive. Steps will be taken. I cannot say what steps will be taken, but I am sure that they will be taken", said Stefan Shenah, chief of the European Commission Parliamentary Assembly Delegation.
A part of the media has announced that after the holidays, Ivanov would withdraw the decision for the amnesty of politicians.
So far, President Ivanov's cabinet hasn't said anything as to whether this decision will be withdrawn or not. /balkaneu.com/