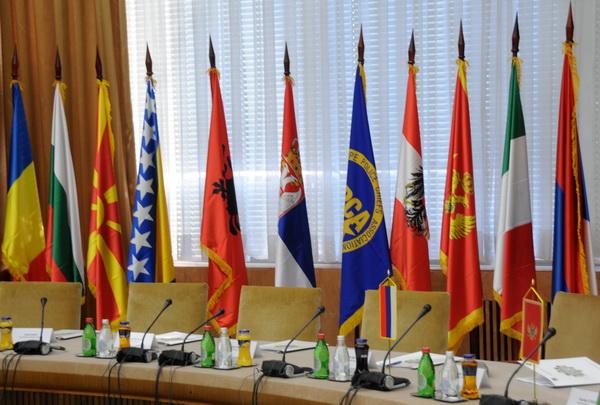 By Adnan Prekic – Podgorica
Regional cooperation is one of the key principles and priorities of all Balkan countries. In many areas, it's just a phrase used in political speech, but there are also areas in which it works and yields results. For example, in Montenegro, regional cooperation can be best described regarding diplomacy activities. Countries in the region have agreed that in the countries where they don't have embassies, their interests will be represented byneighbour countries who will assisttheir citizens if the need arises.
The diplomatic and consular missions of Serbia represents the interests of Montenegro in 39 different countries. The detailed information about it are published by Montenegrin Ministry of Foreign Affairs and European Integration. This document also states that Bulgarian embassies deliver visas for Montenegrin citizens in five countries, and Croatia in the three countries where Montenegro does not have diplomatic branch office.
In the document, of the Ministry of Foreign Affairs, it is explained that visa for foreigners entering Montenegro can be obtained in the diplomatic and consular missions of Serbia, Bulgaria and Croatia.
Montenegro's interests are represented by the diplomatic and consular missions of Serbia in Algeria, Angola, Argentina, Australia, Belarus, Brazil, Bulgaria, Czech Republic, Denmark, Egypt, Ethiopia, Finland, the Netherlands, India, Indonesia, Iraq, Iran, Israel, Japan, Jordan, South Africa, Canada, Kuwait, Libya, Morocco, Mexico, Nigeria, Norway, Peru, Portugal, Republic of Korea, Romania, Syria, Slovakia, Spain, Sweden, Tunisia, Ukraine and Zambia.
The diplomatic missions of Bulgaria represent Montenegro in Azerbaijan, Georgia, Armenia, Moldova and Kazakhstan, while in Australia, Chile and the United States Montenegrin citizens can apply in the Embassies of the Republic of Croatia.
For entry into Montenegro no visa is required for the European Unioncitizens, the United States, Norway, Iceland, Switzerland, Canada, Australia and Japan. They may stay up to 30 days without a visa, only with their passport .
Regional cooperation in diplomacy will continue to improve. Serbian Foreign Minister Ivica Dacic said in late June that Serbia wouldhave extended negotiations about the possible establishment of common diplomatic missions to regional countries, including Montenegro. Dacic and Montenegrin Foreign Minister Igor Luksic recently signed an agreement for using immovable property appropriateon reciprocal basis for the accommodation of diplomatic and consular missions, according to which Serbia and Montenegro, would be allowed to use each other's embassy building in Belgrade and Podgorica. Regarding the establishment of a  joint embassy, Montenegro is particularly interested in those states where it is not bilaterally represented, and where the headquartersof the international organizations are situated.