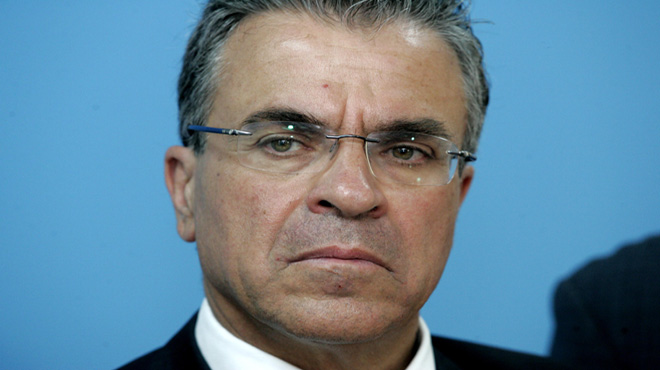 Athens, January 13, 2015/ Independent Balkan News Agency
By Spiros Sideris
Meeting with the Secretary of the New Democracy, Andreas Papamimikos, had the parliamentary candidate of Athens B' electoral district, Argyris Dinopoulos, to give explanations for the video that is circling the internet, in which he accuses the president of DIMAR for receiving money.
According to information from AMNA, Dinopoulos explained that what was said was at a meeting of friends who support him in the election period.
Dinopoulos' statements were made in a election rally at a private property. ND MP, after attacking Alexis Tsipras, because "he wanted elections in January", he hears one of those attending asking "and what about Kouvelis?".
And he gives the answer: "Don't bother with him… he was paid handsomely…".
As stated by the candidate of the ND, in that meeting, one of those attending the dinner table spoke of an "emptying" of Fotis Kouvelis by Alexis Tsipras and he commented, "F. Kouvelis got his payment ("was paid handsomely") by SYRIZA, which used him to draw the country into early elections, and then threw him in the bin".
Dinopoulos said that in no way did he spoke derogatory for the leader of DIMAR, Fotis Kouvelis and that with the phrase "well paid" he meant that he was defrauded by the leader of SYRIZA, who had promised him a cooperation and finally, after the vote on the presidential election, he left him hanging.
DIMAR: What he said were vulgar and emetic
Dimar, in a statement, called the prime minister and ND to publicly condemn the "abuser-candidate MP and former minister Ar. Dinopoulos, for what the vile and emetic statements he told during an election rally against the President of the Democratic Left F. Kouvelis. If they remain indifferent, they will be accomplishes in the political immorality and dirt".