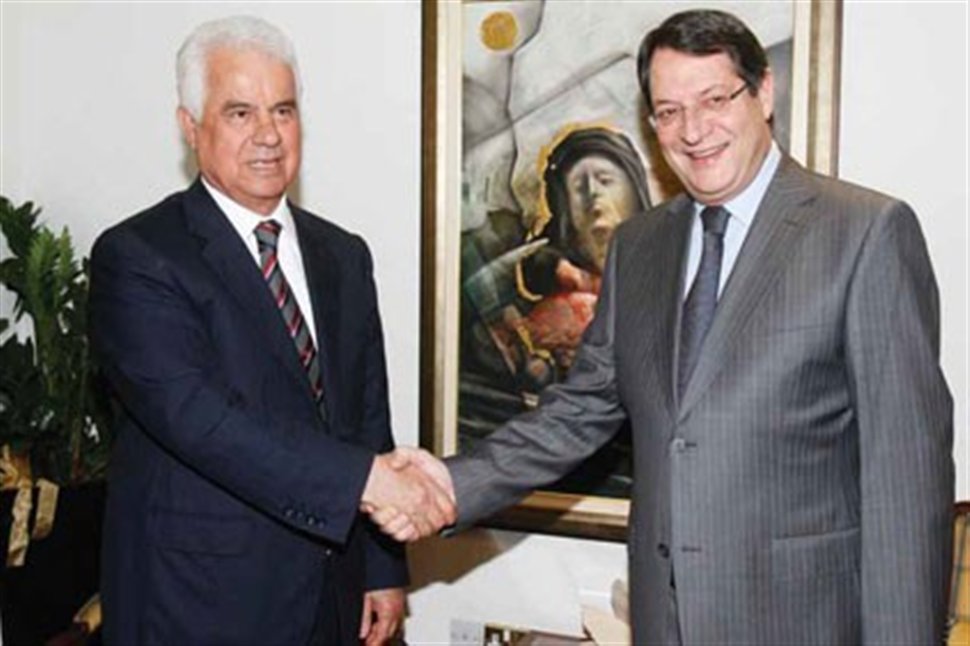 By Christos Meliopoulos – Nicosia
After the political row in which President Anastasiades found himself embroiled over the previous negotiations' convergences document, produced by the Special Representative of the UN Secretary-General, the time has arrived for the much derided dinner between Messrs Anastasiades, Downer and Eroglu.
The fact that the three leaders and the Cyprus-based UN peacekeeping force head will be accompanied by their spouses does indeed provide the dinner meeting with the impression of being nothing more than a social event.
But officials in Cyprus are convinced that behind the scenes the wheel has been set in motion for a more active attempt to bring things to a boil over the Cyprus issue, convincing the new administration of the need and the expediency of sitting down to talk as soon as possible; or even promoting a solution without the full approval and preparation of the Greek Cypriot side.
President Anastasiades's insistence that the convergences document is not accepted as a dialogue basis seems to be reiterating the government's will to stick to its own timetable whatever the pressure; namely the resumption of talks in October or around that time, after the acute economic crisis has been dealt with – meaning of course having put the economic action plan on track, not resolving the crisis.
In the current climate it would be hard to find anyone in the Republic of Cyprus disagreeing with this stance. But you will find a few arguing for the honest re-evaluation of at least some of the convergences, to see whether they could be utilised in the coming negotiations. These "few" might indeed be few, as the group might not even include all of the previous administration's supporters.
Ex-president Christofias has seen his reputation undermined by a number of developments, to a large extent due to his ignoring voices from every opposition side. President Anastasiades should take notice; already undermined to a degree after the dramatic deposits haircut and the saga over the Downer document, he has the chance to stand upright by exercising his authority over the Cyprus issue with purely national and not political motives.