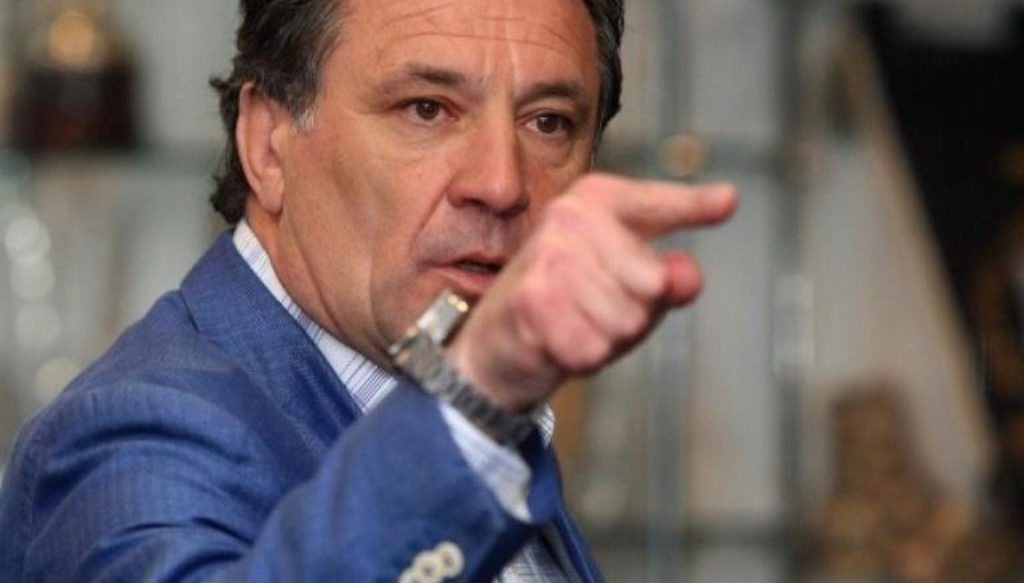 The former executive director of the Croatian football club of Dinamo Zagreb, Zdravko Mamic was arrested in Bosnia and Herzegovina on Thursday, June 14, in Medjugorje -southwest Bosnia.
Since last Tuesday, courts in Croatia had issued an international and European Arrest Warrant for Mamic, who once arrested, was detained by the State Investigation and Protection Agency Police on the basis of an Interpol warrant.
The  Croatian-Bosnian football administrator and sports agent has been convicted of fraud and financial crimes by a Croatian court but now refuses to extradite himself voluntarily from Bosnia.
At the Bosnia's State Court hearing, he stated "I am a proud citizen of Bosnia and do not want to be extradited to Croatia. I do not believe in their judiciary; they have violated all my rights."
Citing the relevant report of regional TV station N1, balkaninsight.com wrote that "the Bosnian court will decide on his possible extradition in the following days", however, Mamic's lawyer said his client "had no legal obligation to return to Croatia as he is a citizen of Bosnia."
The case concerns Mamic, his brother, Zoran, Damir Vrbanovic, a former Dinamo director, and tax official Milan Pernar. They were all convicted on June 6 "of syphoning about 116 million kunas [15.5 million euros] out of the football club and defrauding the Croatian state of about 12.milion kuna [1.8 euros] in unpaid taxes.
Although the former chief of the Croatian club never appeared in court to hear the ruling, he was found guilty in the first-instance verdict "on both counts and sentenced to six-and-a-half years' imprisonment."…. / IBNA