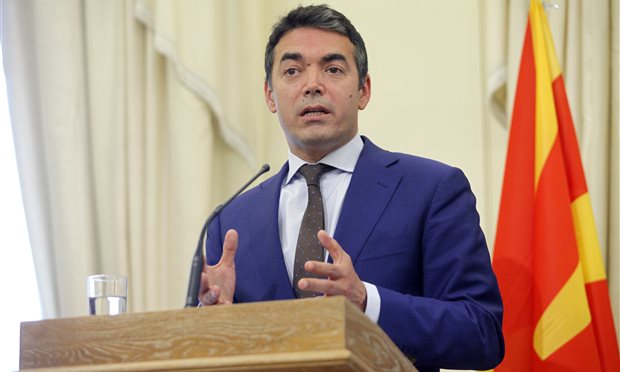 His surprise about the statements of fYROMacedonia's representative in the UN on the name dispute, Vasko Naumovski, expressed the foreign minister of the country, Nicola Dimitrov, who distanced himself from them, saying that they were rather made for "domestic consumption".
Dimitrov, however, noted that these Naumovski statements are a problem, since they were heard and broadcast in Greece.
In an interview yesterday at a television station in Skopje, Dimitrov also said efforts are being made to have a brief meeting between the prime ministers of Greece and fYROMacedonia.
He noted that his country "has no luxury to miss this opportunity to find a solution to the name issue", as he argued that resolving this hot problem will act as a catalyst for fYROMacedonia to come out of isolation and approach the EU, as well as become a member of NATO. Promoting the European and Euro-Atlantic prospects of fYROMacedonia, according to Dimitrov, automatically means progress and prosperity for the country.
Regarding the positions taken by Greece and fYROMacedonia in the name dispute negotiation process, Dimitrov said that "Greece's interest is focused on having the clearest distinction between its own region of Macedonia and our own", while the interest of fYROMacedonia focuses on "preserving the national identity ", since as he said, "we were and will be Macedonians"./IBNA