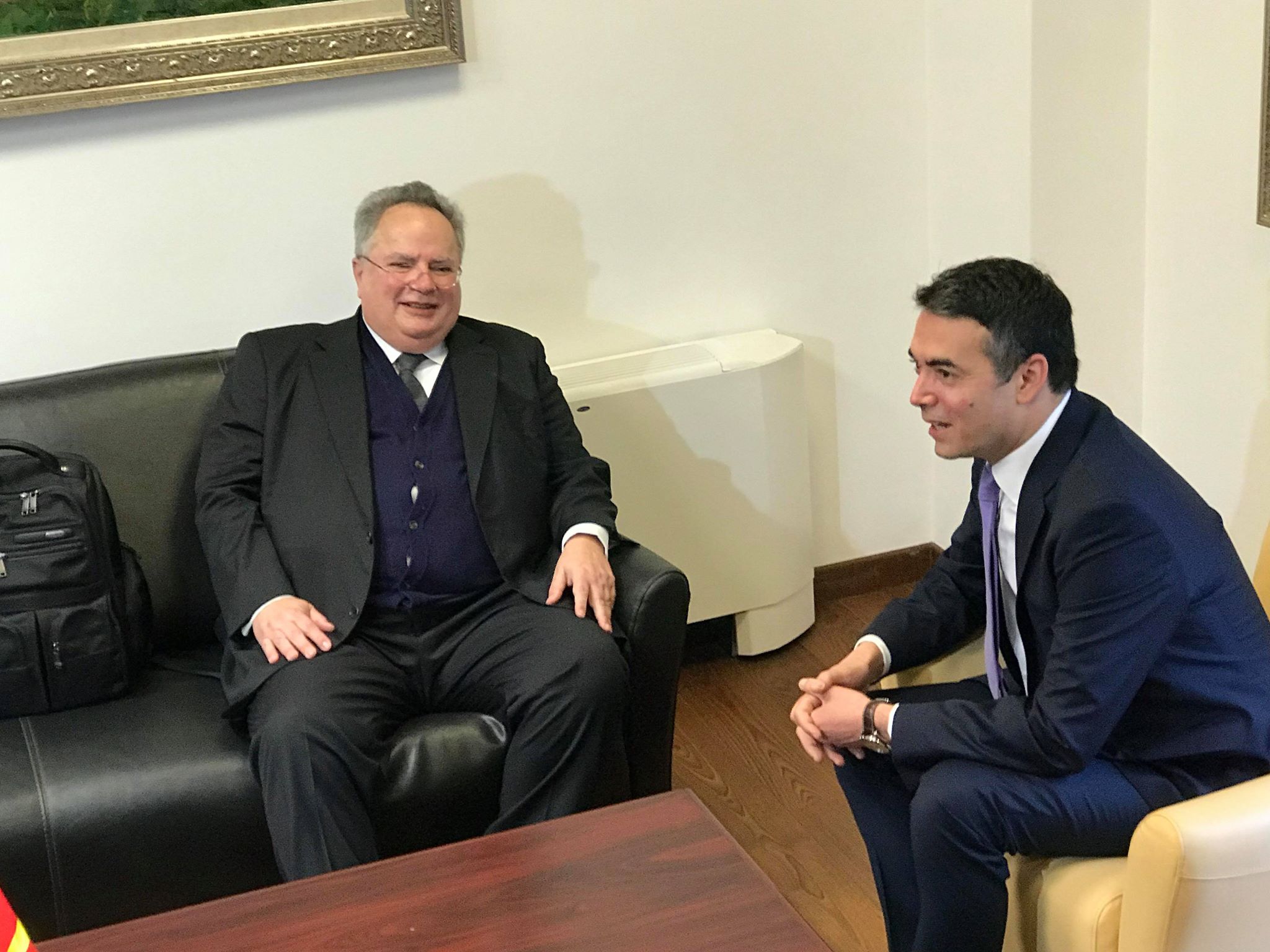 Signals for an acceptable solution have been sent out from Skopje during a meeting between FYROM's Foreign minister, Nikola Dimitrov and his Greek counterpart, Nikos Kotzias, who did not conceal his satisfaction about the change of name for Skopje's airport, where he landed last night along with his delegation.
"We should find a solution which does not harm anyone and opens the doors to the future", said Dimitrov. He added that the meeting was productive and were dominated by the discussions on the differences that exist regarding the name. According to him, both countries are interested on finding a solution to this problem which has lasted several years now.
Dimitrov ruled out the possibility for the solution to come through a name such as "GornaMakedonija". The head of the Greek diplomacy, Nikos Kotzias said that he's in favor of a honest, fair and accurate solution, which upholds the interests of both sides. He has not commented the positions of the sides, but he said that constitutional amendments would not be the end of the world.
"Today we have made important steps in solving problems which were not created by us. We are obliged to solve them and this will help to further improve friendship between the two countries, stability and security", Kotzias said.
Speaking on the draft agreements prepared by Athens and Skopje and the one prepared by intermediary Matthew Nimetz, minister Kotzias said that the documents aim at harmonizing the positions and the proposals of the sides which in the end, will come together in one text.  The two ministers have also mentioned the next meeting that will be held in Vienna.
After this meeting, Kotzias has continued his meetings with PM Zoran Zaev, speaker of Parliament, Talat Xhaferi, chairman of VMRO-DPMNE, Hristijan Mickoski and the leader of BDI, Ali Ahmeti. /balkaneu.com/