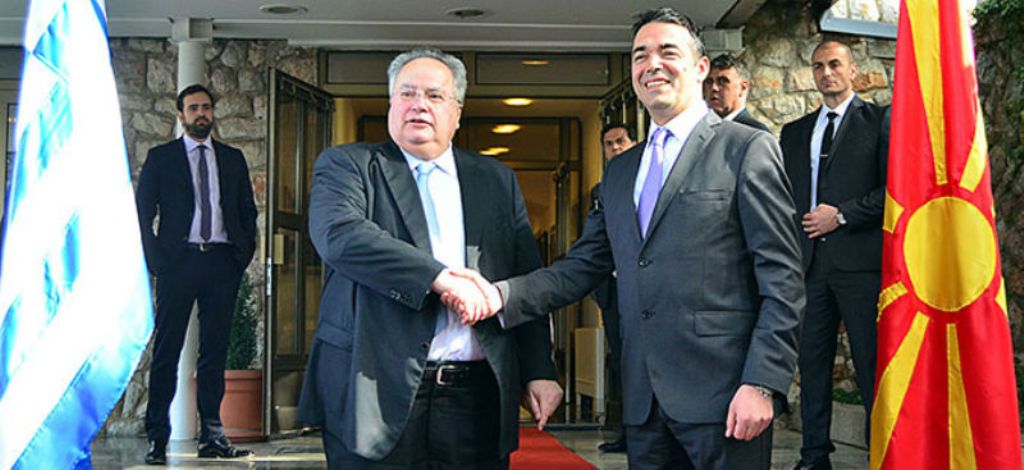 Another round of talks about the name dispute was held in Ohrid in a positive atmosphere. Foreign ministers Nikos Kotzias and Nikola Dimitrov said that positive steps have been made in the talks. The two ministers told journalists that very few issues are remaining to be addressed, but these are complicated issues. Kotzias  and Dimitrov also underlined that they will continue their talks and that they are optimistic that problems will be overcome. They announced that the next round of talks will be held on 4 and 5 May in Thessaloniki.
"We had a sincere and open talk. For the first time we talked about the legal framework of the solution to determine what it will look like and how it will be implemented. During this meeting we talked about the needs of both countries and how we can address any hurdle that we encounter", Dimitrov said.
According to him, work groups have harmonized the text in order to avoid any provocation from both sides.
Minister Kotzias said that progress has been made, in particular in avoiding irredentism. According to him, very few issues are remaining, but he considered these issues to be difficult ones.
"The more we talk, the fewer problems there are to address, but these are difficult issues. We will try to turn difficult problems into easy problems", said Kotzias, who left Ohrid today to travel to Pristina. /ibna/