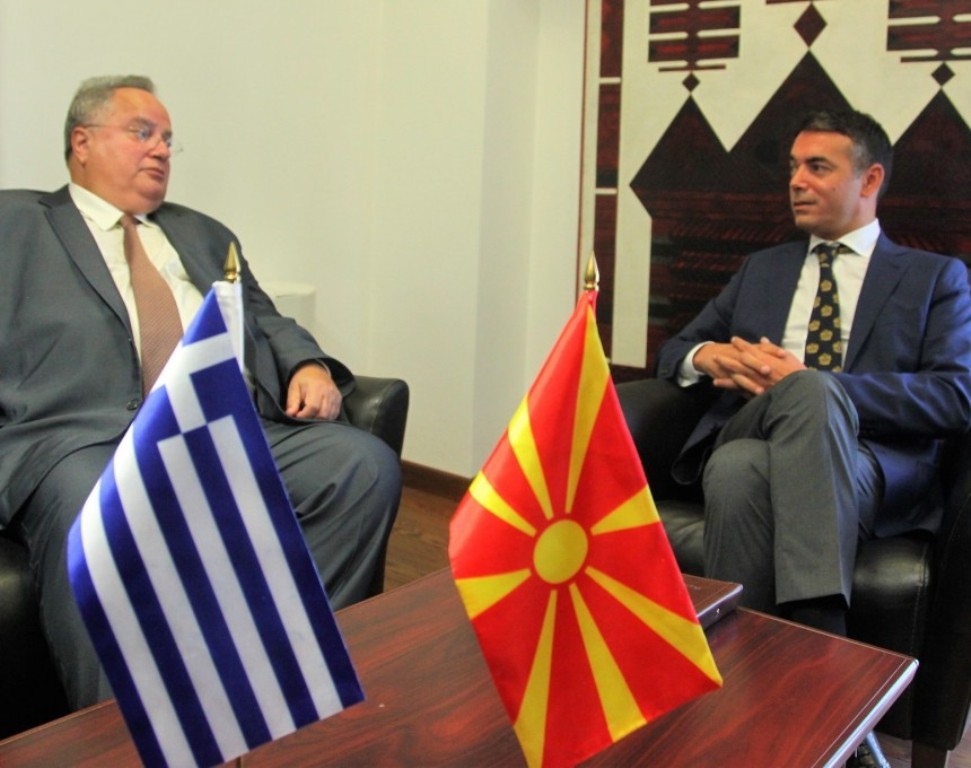 Foreign ministers Nikola Dimitrov and Nikos Kotzias will hold a new round of talks tomorrow in Ohrid in an attempt to reach a deal on the issue of the name dispute. This afternoon, Kotzias is expected to travel from Belgrade to Ohrid, while tomorrow there will be a bilateral meeting.
The ministry of Foreign Affairs says that Mr. Kotzias's visit takes place as part of the constant dialogue between the two ministers to overcome any differences concerning the name dispute, but also to advance relations between the two countries.
In a recent interview, PM Zoran Zaev declared that he's optimistic that the talks are on the right track.
After the meeting between Dimitrov and Kotzias in Ohrid, a meeting will take place between state leaders and political parties in FYROM to brief the latter on the progress of talks.
The last round of the talks about the name dispute has been held on 30 March at the Austrian Foreign Ministry in Vienna, where the heads of the two diplomacies, Dimitrov and Kotzias had a meeting in the presence of the UN negotiator, Matthew Nimetz. /balkaneu.com/