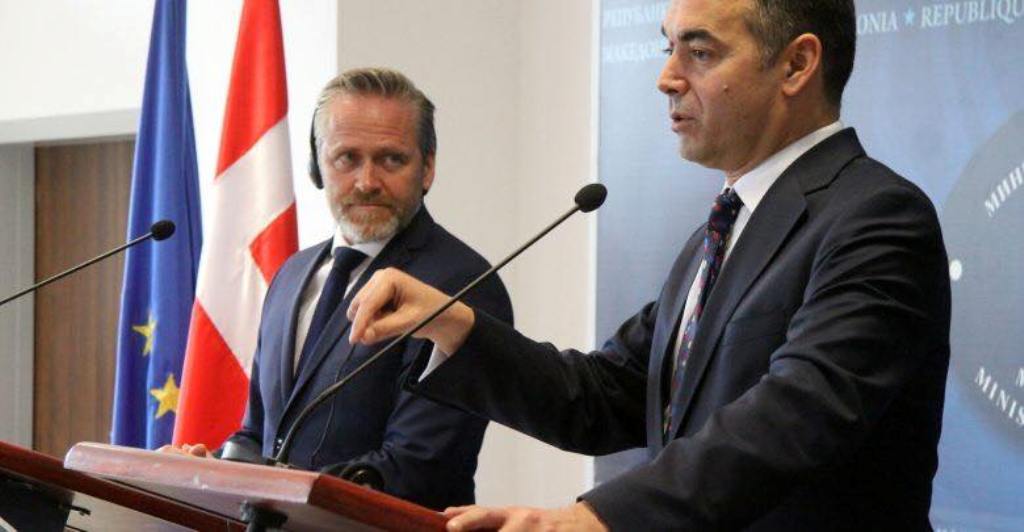 It's absurd for a European Union member country to offer protection to a convicted person. This was declared today by FYROM's Foreign minister, Nikola Dimitrov in a press conference held with his Danish counterpart, Andres Samuelson, when referring to the escape of the former Prime Minister of the country, Nikola Gruevski to Hungary, where he has sought asylum.
Dimitrov added that FYROM will continue to insist on the rule of law and that the authorities will take everything into account, including the country's interests and the good relations with Hungary.
"This is a problem for Macedonia, however it is also a problem for the credibility of the rule of law in the EU", Dimitrov said.
Dimitrov announced that he will meet his Hungarian colleague, Peter Sijarto on the sidelines of the NATO ministerial meeting on 4 and 5 December, where this issue is expected to be discussed. /ibna/