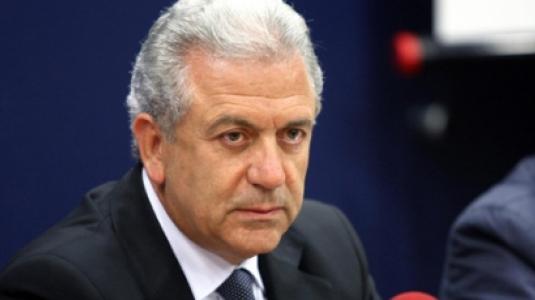 Athens, January 28, 2015/ Independent Balkan News Agency
By Spiros Sideris
The need for decisive and coordinated European action to address the phenomenon of migration stressed Commissioner for Immigration, Citizenship and Internal Affairs, Dimitris Avramopoulos, at the First European Forum for Migration.
Avramopoulos underlined the important role of civil society in addressing the challenges of immigration and recalled that the EU has already taken steps to address trafficking, resulting in the arrest of many traffickers and training campaigns in many countries origin or transit of migrants.
However, he added that these actions should be intensified given the flexibility that characterizes the traffickers. Therefore, cooperation between countries of origin and transit is the cornerstone of the Commission's strategy.
The commissioner did not fail to mention the urgent need for the member states to implement the Common European Asylum System and the need to create a true European program for resettling refugees.
Furthermore, the commissioner asked the participants in the Forum to encourage member states to assume their responsibilities in this matter.
"The member states should understand that refugees are not a burden. Conversely, if the integration process is successful and if their access to employment is facilitated and encouraged, they can be an important resource for the host country", he said.
Furthermore, he stressed that asylum seekers in the EU should be fully integrated into European society. In this context, the Commission will continue to assist member states in the implementation and development of measures and integration policies at local, regional and national level.
Finally, commissioner Avramopoulos announced the presentation by the Commission of a comprehensive approach to the issue, with main objectives:
The assistance of migrants in need of protection, strengthening the European borders with respect to immigrant rights and better management of illegal migration flows, the creation of legal channels and integration support.