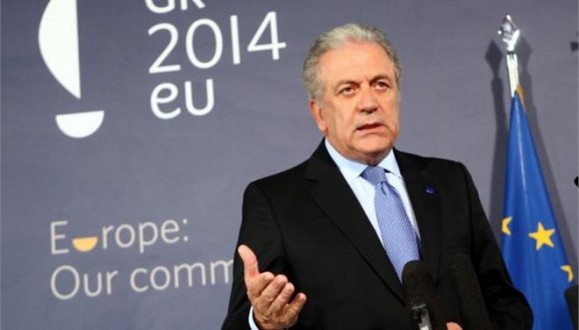 By Spiros Sideris – Athens
In the hands of Dimitris Avramopoulos passes the portfolio of the European citizenship by the decision of the President of the European Commission Jean-Claude Juncker.
Introducing the new priorities of the European Commission, which shall be approved by the European Parliament, the new president of the European Commission announced its intention to award a second portfolio to the Greek Commissioner of Immigration.
Saying that the EU did not live up to the expectations in dealing with the Ebola virus in Africa, Juncker said he has asked Avramopoulos and Cypriot Commissioner for Humanitarian Aid and Crisis Management, Christos Stylianidis to go to Africa to demonstrate the interest and the active presence of the EU in response to the problem of the virus.
"With regret I noticed that Europe had not mobilized to deal with the virus, when there were cases in the African countries. The european services mobilized only when the first cases occurred in Europe", said Juncker.