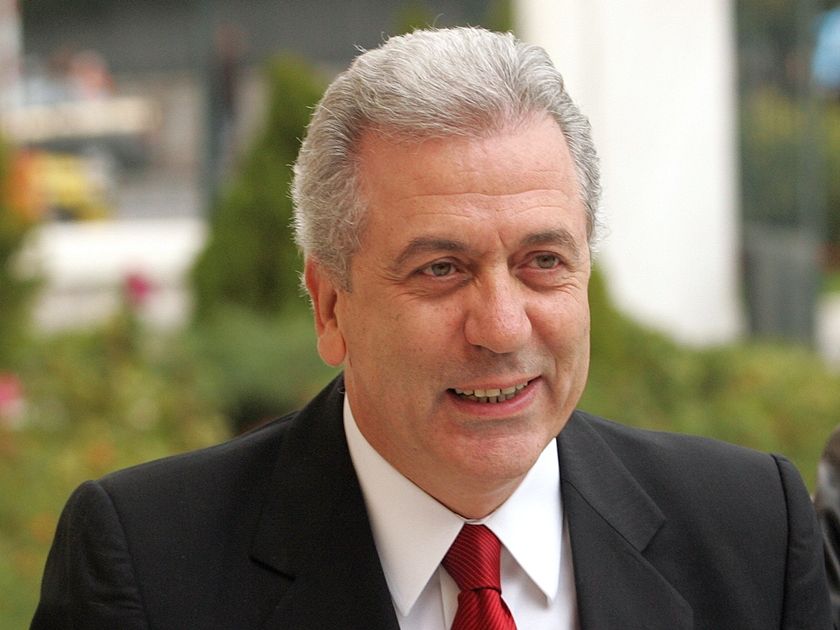 By Lefteris Yallouros – Athens
Dimitris Avramopoulos is the Greek Prime Ministers' choice to represent Greece in the new European Commission.
As announced on Sunday, "the government informed the new president of the European Commission Jean-Claude Juncker through a letter that it nominates the Defence Minister Dimitris Avramopoulos for the position of Commissioner in the new European Commission".
Speculation was rife in recent weeks that former Defence Minister Dora Bakoyiannis would be the PM's choice but Avramopoulos became the front-runner in the last few days.
Apart from being Defence Minister – a position he is expected to keep until November, when his duties in the EU begin -, Avramopoulos is also conservative New Democracy's vice chairman, having played a pivotal role in the election of Antonis Samaras to the party's president position in the last party elections in 2009. Bakoyiannis was Samaras' main opponent for the party presidency.
Dora Bakoyannis reportedly stated the decision is "a good one" and that she had no problem with it.
Antonis Samaras telephoned Avramopoulos on Sundya to inform him of his decision to nominate him to be Greece's new Commissioner. Deputy PM Evangelos Venizelos was also informed on the phone by Samaras.
Venizelos is thought to have wanted Maria Damanaki, Greece's current Commissioner, to stay on and perhaps take on a more important portfolio due to seniority. Damanaki is currently European Commissioner for Maritime Affairs & Fisheries.
Avramopoulos moving to Brussels will mean a new Defence Minister will need to be appointed. According to reports in the Greek press, Samaras has not revealed his thoughts on who that person may be. However, government sources reveal that the Greek Prime Minister is eager to secure the country's new Commissioner is handed a significant portfolio with those of Home Affairs and Justice, Freedom & Security being eyed.
The Greek side will have the opportunity to actively push for the portfolio it prefers when Jean Claude Juncker visits Athens August 8 as he is expected to hold talks with both Antonis Samaras and Dimitris Avramopoulos.
Dimitris Avramopoulos, was born on June 6, 1953; he is a politician, a former diplomat, MP and vice president of the "New Democracy". In the current government of Greece he holds the position of Defense Minister. Previously he served as mayor of Athens and minister in various other ministries. Between 2001 and 2002 he was the leader of his own political party, the "Movement of Free Citizens".