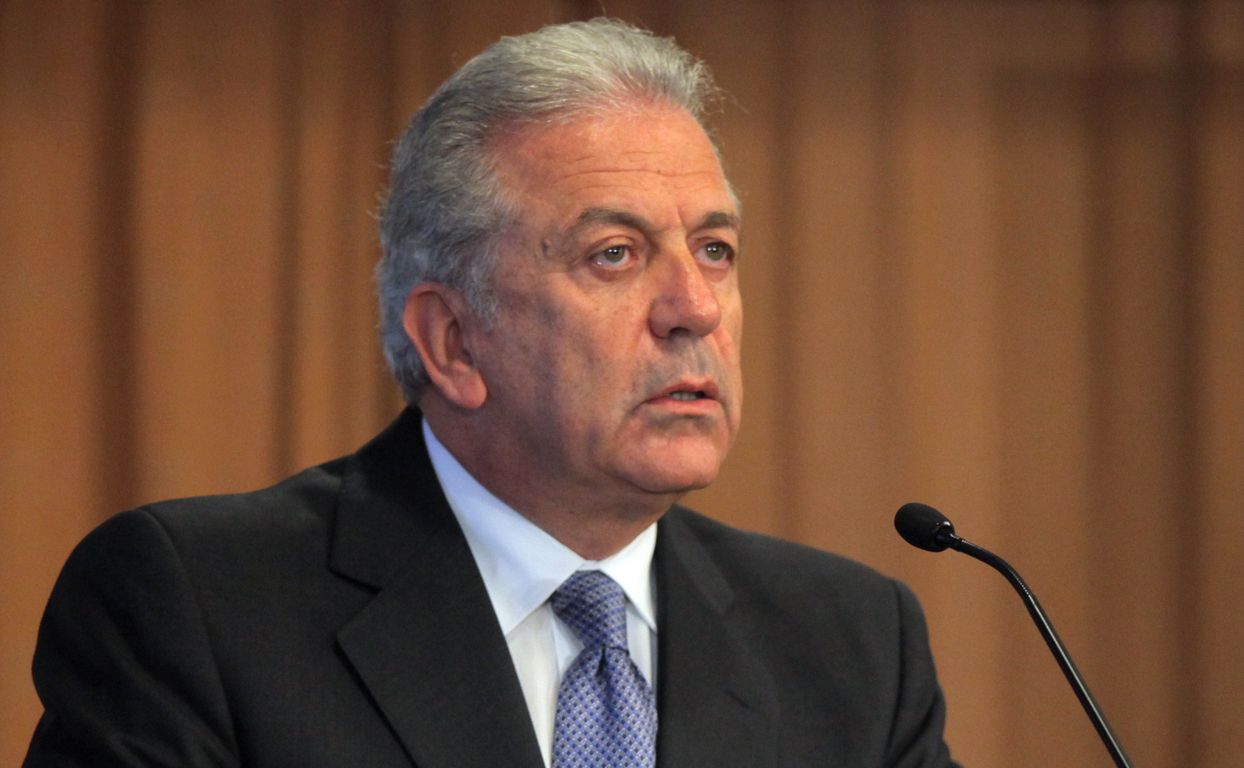 By Spiros Sideris – Athens
Europe is faced with the greatest migratory pressure at its borders after the crisis in the Balkans, said Commissioner for Migration, Dimitris Avramopoulos speaking at the European Parliament plenary in Strasbourg. This "requires an integrated approach that covers all areas, including foreign and security policy, said Avramopoulos and stressed the need to "build a common European immigration and asylum, with common rules and rights for immigrants".
Avramopoulos made it clear that "the EU's response to combating human trafficking will remain victim-centric and will be based on human rights. As he said: "we need to ensure the protection of all victims and to create a stricter legal framework for human traffickers".
"Human trafficking is growing steadily and our response should increase accordingly", said Avramopoulos, stressing that the EU action plan to address migrant smuggling focuses both on the dismantling of criminal networks and on prevention, through informational campaigns of the EU to third countries about the dangers of illegal immigration. The Greek commissioner stressed the need to strengthen the action of Frontex and added that Member States of the Mediterranean frontline (Greece, Italy, Malta and Spain) will receive assistance of EUR 1.4 billion in an effort to resolve the crisis.
The Commission is currently implementing initiatives of a total cost of EUR 53 million to migration and international protection. Of these funds, about EUR 14 million go towards supporting the fight against human trafficking and some EUR 17 million are channeled into actions of Regional Development and Protection of Refugees in the Middle East, the Horn of Africa and North African countries. Simultaneously, some EUR 200 million have been allocated in 2014 to resolve the crisis with Syrian refugees.
The Greek Commissioner noted that "the full and effective implementation of the Common European Asylum System is an absolute priority". He also added that the Regulation Dublin III is already in force, while the other measures will be applied from next July. "That's why I do not see that there is an urgent need for significant changes to the asylum system in the near future. But changes are not ruled out in the med-term, after careful consideration",  added Avramopoulos.