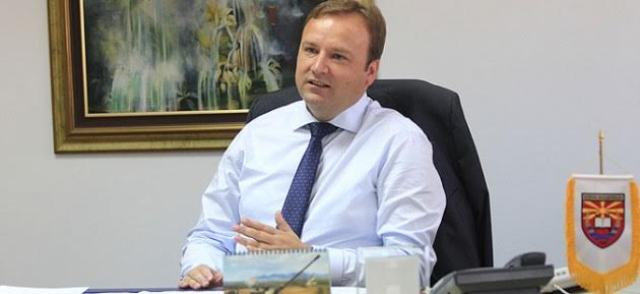 Skopje, 19 January 2016/Independent Balkan News Agency
By Naser Pajaziti
In an urgent session held last night, without the presence of the opposition, parliament in FYROM elected the new prime minister, Emil Dimitriev and his governing cabinet with a temporary mandate of 100 days until the April 24 elections.
Meanwhile, the majority comprised of the two parties, VMRO-DPMNE and BDI, voted in favor of the dissolution  of parliament, while this decision will become effective on 24 February.
Dimitriev, who also holds the post of the General Secretary of VMRO-DPMNE, said that the strategic objective of his government is to organize free and democratic elections. He said that his priority remains economic development and Euro Atlantic integration.
The governing cabinet has not seen any changes, but two ministers of SDSM, who became part of the wide governing coalition, were not present in the voting and the oath.
Macedonian opposition, led by SDSM, decided to boycott the elections, because it is not willing to enter the elections without adjustments in the voters' list and the necessary conditions to guarantee freedom of media.
The opposition is expected to decide whether it will be part of the government or not with its two ministers, minister of Interior, Oliver Spasovski and minister of Social Affairs, Frosina Remenski.
SDSM has demanded the postponement of the election date, arguing that there is no sufficient time for the holding of elections in April.
Last week, former PM Nikola Gruevski resigned in the framework of the agreement reached in July last year, which aims at solving the political crisis through early elections.
A similar stance was also taken by the party that represents Albanians, BDI.
After the decision to dissolve parliament, EU Enlargement Commissioner Johannes Hahn reacted through a letter. Hahn called on political leaders in FYROM to find compromise on the election date and to create the necessary conditions for free and democratic elections.
A small part of opposition parties have also declared that they will boycott the 24 April elections, as there are no suitable conditions to hold them. /ibna/