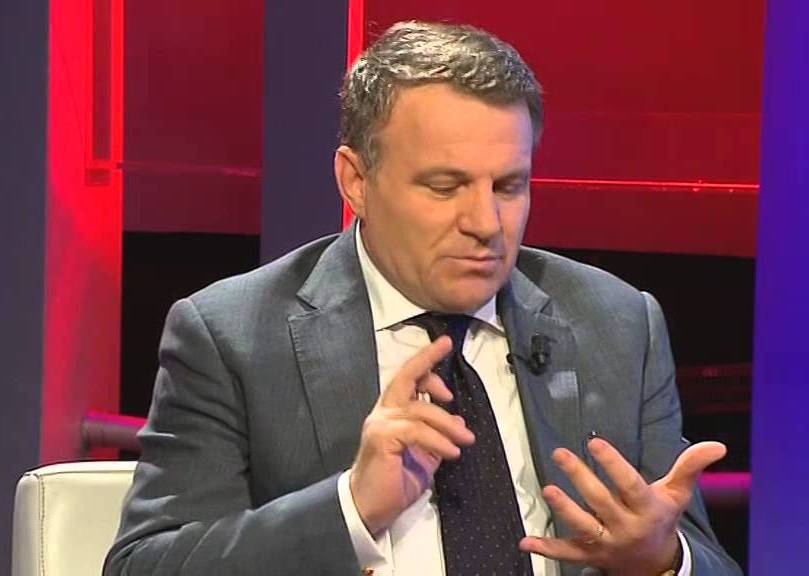 IBNA Analysis/Former Minister of Economy and Finance, Arben Malaj, one of the best experts of this domain in Albania, analyzes the situation in the region after the Greek election and the victory of left radicals. Prof. Dr. Arben Malaj, professor at the Faculty of Economics at the University of Tirana, also talks about the impact in Albania and Albanian migrant workers in Greece. The president of Institute for Public Policy and Good Governance, also talks about the impact of these elections on the European Union
Tirana, January 28, 2015/Independent Balkan News Agency
Prominent economy expert in Tirana, Prof. Dr. Arben Malaj says that the Greek elections are analyzed in several dimensions.
According to him, these elections saw the fall of political dynasties in Greece. This creates public credibility, which is very important for the first steps of the new government. But, Malaj notes that high expectations often have a cost and they can only be reduced with concrete results in creating new jobs and economic growth.
As far as the impact in relation to the Troika is concerned, Malaj says that there must be immediate renegotiations for more flexibility in making reforms and in reconstructing debt.
But is there a chance that Greece may leave the Euro zone, as it has been recently said? Mr. Malaj says that "Greece cannot leave the Euro without leaving the EU". Here, he suggests that every uncertainty for Greece and Euro zone "must be as little as possible as shorter as possible, because it increases the cost of funding the Greek economy and Euro zone".
Malaj adds that "every solution outside cooperation with IMF, EU and Euro zone would have consequences for Greece".
Prominent economy expert and left wing politician in Albania, says that Greece has an advantage in the EU. "The flexibility demanded from Greece is supported from within the EU. This is also demanded by several other EU countries, which are facing with a slow economic growth and are threatened by high unemployment and deflation", says Mr. Malaj.
According to him, the rapid creation of the government and the start of negotiations, in spite of their difficulties, "is an obligation to protect the Greek economy from its deterioration and at the same time, to reduce uncertainties about the Euro zone".
Nationalization of banks is another issue of debate in Greece. According to Mr. Malaj, "the nationalization of banks, except for the ones that have problems and with the aim of reconstructing them-cannot be a successful economic policy".
In relation to this argument, he adds: "Greece must be engaged within the EU banking union which aims at improving the quality of monitoring the banking system, restructuring problematic banks and guaranteeing deposits on a European level".
Stopping on the credibility of the new government, Dr. Malaj says that this credibility is conditioned by its composition and the flexibility to prioritize the electoral promises. According to him, "this will make the difference between gradual success and failure".
In relation to Albania, Mr. Malaj believes that there will not be crucial changes in relation to the topics that have been discussed for years between the two countries.
As far as emigrants are concerned, Mr. Malaj suggests that like the Greek people, they will face with every development in Greece, without worrying for changes in government policies toward them.
"Given their positive contribution and the viewpoint of the new government on emigration, Albanian emigrants in Greece will not be affected by particular government policies, but they will be affected by the general economic and political developments in Greece". /ibna/