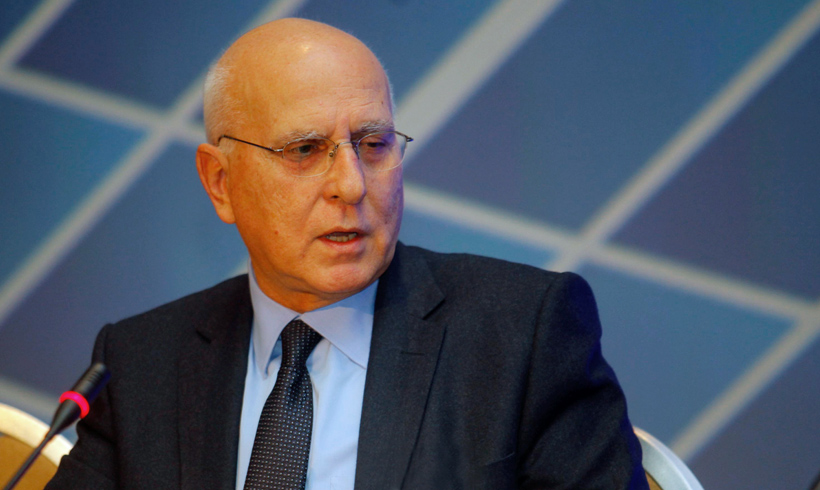 Athens, December 10, 2014 / Independent Balkan News Agency
By Spiros Sideris
Optimism for finding the 180 MPs to  elect the President of the Republic expressed in a written statement the candidate Stavros Dimas, stressing that unity is needed to overcome the crisis.
"I urge everyone to overcome with courage and responsibility, whatever might separates us. For what unites us is greater, stronger and more permanent, for the present and the future", noted Mr. Dimas.
"I would like to thank the political forces who support me. Mr. Samaras, Mr. Venizelos and the Parliamentary Groups of ND and PASOK, but also the world of Corinth (pp constituency of Mr. Dimas when he was MP) … But i would also like to thank those who will not vote for me, for their kind words about my candidacy", he said.
"This is an excellent candidate" reportedly commented on his part the former Prime Minister Kostas Karamanlis. It is worth noting that Mr. Dimas was the personal choice of Mr. Karamanlis on the position of the Environment Commissioner.
The government decided to fully restore political stability by accelerating the election of the President, stressed the Prime Minister Antonis Samaras in a televised address.
"We do not count beans, but conscience and historical responsibility", underlined on the Presidential election PASOK leader and deputy prime minister, Evangelos Venizelos.
"Acceleration of the resort to the popular verdict" characterised the expediting of the presidential elections procedure, Alexis Tsipras in a speech to the Chamber of Commerce of Athens.
Positive to the possibility of voting for Stavros Dimas for President of the Republic appeared the independent MP Panagiotis Melas. "I have not decided; I will not be extorted from anyone and anything", clarified Mr. Melas. Ready to vote for President of the Republic also states the independent MP Giorgos Davris.
On the other hand, the MP of the Democratic Left Niki Founda will not vote for a President of the Republic. The conjuncture does not do justice to Stavros Dimas, said Nikos Tsoukalis from DIMAR, saying that he appreciates the government candidate, but will not be voting for him. He even went as far as saying that a President of the Republic won't be elected.