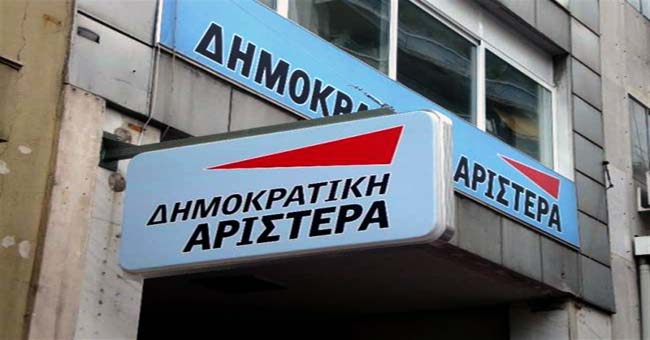 Athens, December 4, 2014 / Independent Balkan News Agency
By Spiros Sideris
Seven MPs of DIMAR submitted to the Executive Board a three-point proposal, which includes the election of the President of the Republic, the determination the time of the election (they propose May 2015) and the start the Constitutional Review.
In their proposal they state that at this critical juncture for the country, national reconstruction requires partnerships, agreements and broad consensus.
"The parties of the democratic arc must rise to the occasion and listen to the voice of society that seeks to change the deadlock of the government policies without endangering the country's european course", they highlight and underline:
"In this context, a comprehensive initiative must immediately be taken, which aim will be a national understanding".
In regard with the start of the Constitutional Review by this Parliament, they emphasise that "failure to start the review process of this House will mean that the political and institutional necessary Constitutional Revision will be suspended for a long time, deepening the feeling of depreciation towards politics by the citizens and deteriorating the functioning of the political system and of democracy itself".
Regarding the election of the President of the Republic by this House, they see it as a powerful symbolic expression of a consensual process, away from dangerous "calculations" of parliamentary votes, which "undermine the prestige of the institution and the Parliament".
It will be they say "a message to the partners and the markets that the parties of the democratic arc of the country can find consensual solutions to major internal political issues".
In regard with the time of the elections, they suggest a visible timetable of progressing towards national elections the May 2015, so that they can act as "a springboard for a progressive governance aimed at changing policies by coalition forces of the democratic left, social democracy, ecology and policy the radical left".
However, they are a minority. The majority of the Executive Committee of DIMAR insisted on a cooperation framework with SYRIZA and the resort to elections.