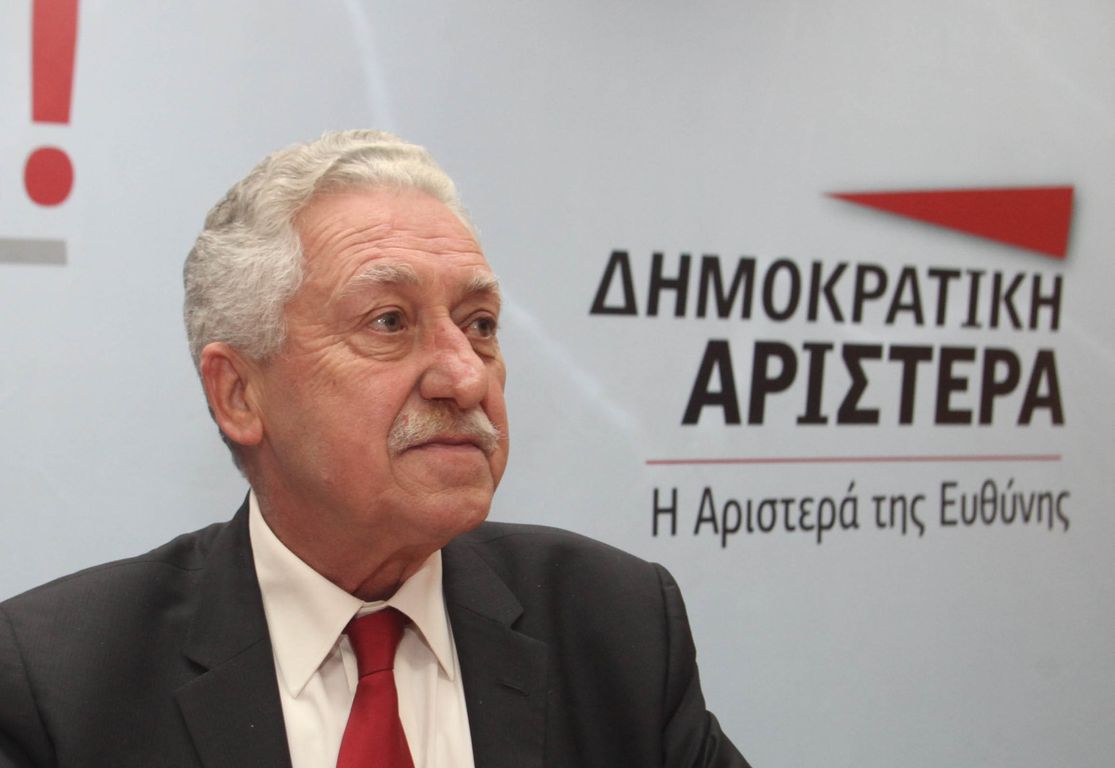 Athens, December 10, 2014 / Independent Balkan News Agency
By Spiros Sideris
The shrinkage of DIMAR's rating in the polls – to the limits of policy extinction – has caused a host of internal discussions in St. Constantine and the hereinafter course is expected to be discussed today at the Joint meeting of the Parliamentary Group and the Executive Committee of the party.
Fotis Kouvelis has pointed out several times that the DIMAR will not become a crutch anyone, despite the apparent shift towards SYRIZA. In the same wavelength was yesterday's remark of the press office under the heading "The political and organisational independence of the Democratic Left is non-negotiable".
As reported "DIMAR from a position of political and organisational autonomy is present in political developments. From this position it is working for a progressive governance of the country".
Behind the scenes, however, MPs and party members believe that "DIMAR is no more".
They believe that the necessary turn to SYRIZA will be marked by a cooperation with Koumoundouros, but with integration conditions rather than independence.
In fact, reportedly, Fotis Kouvelis had presented to his interlocutors three electoral descent scenarios of DIMAR, one of which is the full electoral cooperation and descent with SYRIZA.
"DIMAR has made clear its intentions. I fear that now the question is whether we are wanted in SYRIZA… ", says mockingly a member of the party.
It should be noted that DIMAR has stated that it won't vote for a President of the Republic, that the dialogue between delegations of St. Constantinos and Koumoundouros are progressing and that a meeting is being prepared between Tsipras and Kouvelis in the following days.