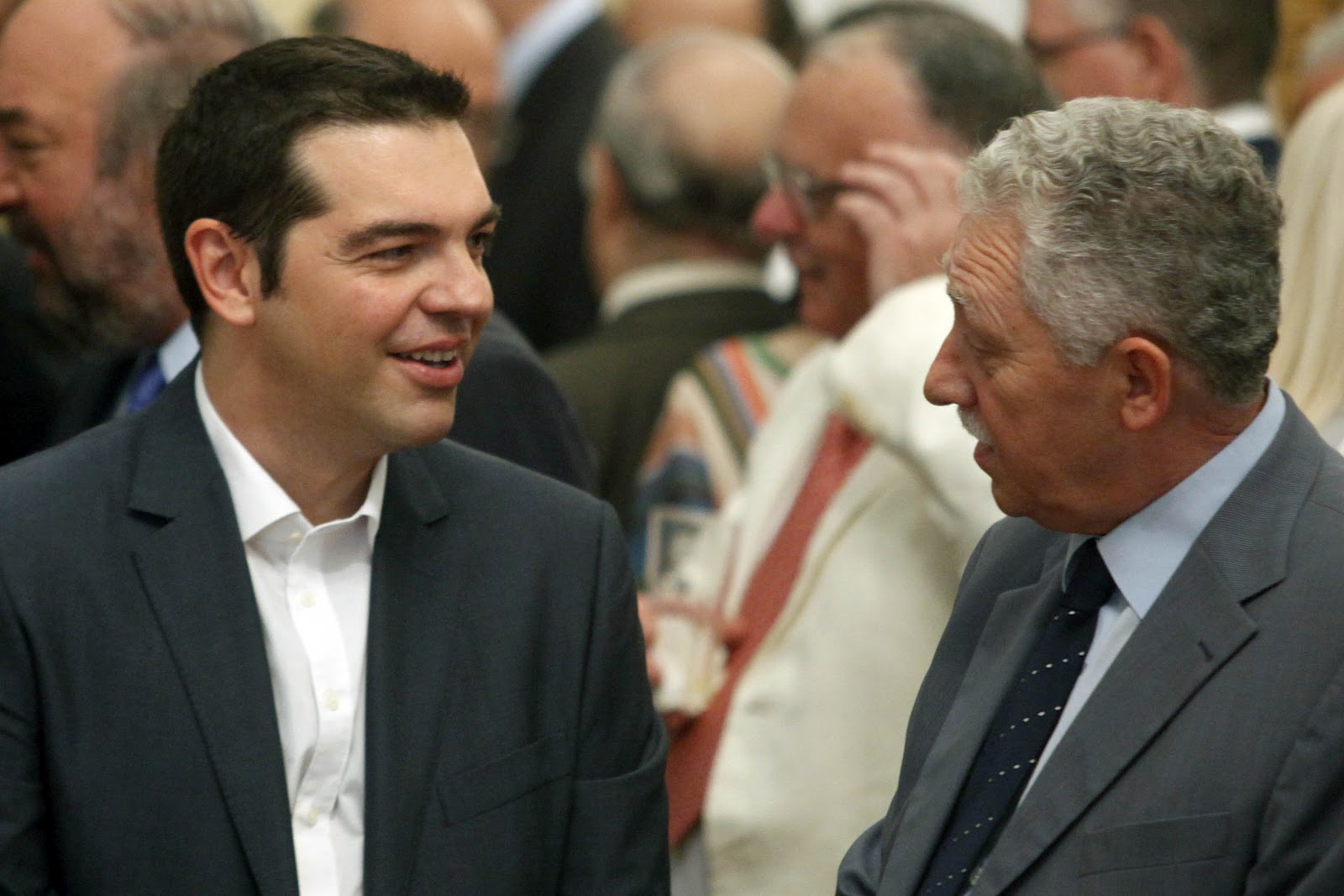 By Spiros Sideris – Athens
It appears as if the "Democratic Left" (DIMAR) and SYRIZA are coming "closer", after the former's decision to participate in the main opposition party's initiative to tackle the bill that the government is preparing to bring regarding the foreshore and beaches.
The Executive Committee of the Democratic Left decided to participate with a delegation to tomorrow's event organised by SYRIZA for the foreshore, to which public administrations and political forces have been invited, thus formalizing with this movement a peculiar "flirting" between the two leftist parties.
The opening of DIMAR towards the left was sent by Fotis Kouvelis, according to information from the newspaper "Ethnos", since in yesterday's joint meeting of the Executive Committee with the participation of six of the party's MP he said that the dialogue framework he has set "is absolutely sincere, clear and has distinct recipients". To add, however, apparently commenting on PASOK's stance that "it cannot take place (the dialogue) when there is a policy gap", citing as examples the "Small PPC" and the new regulation for the foreshore and beaches.
SYRIZA's spokesperson, Panos Scourletis, when asked about whether there can be a cooperation with DIMAR said that "we want to face DIMAR in accordance with their own processes and their own distinct political presence and entity", adding that "the political opening we have done obviously concerns DIMAR as well".
Scourletis noted however, that "all these require specific moves and steps that will first and foremost have a solvency towards the people". SYRIZA states that the identification that a party might have had on the issue of PPC or on the issue of the foreshore is unrelated to "the stance it will take on the issue of the election of the President of the Republic".
After tomorrow's event for the foreshore and beaches and depending on when the government will bring the relevant bill to Parliament, SYRIZA will determine its next political moves. If, however, the bill is held up by the government, the main opposition party will once again follow the course of action that it took in the case of "Small PPC".