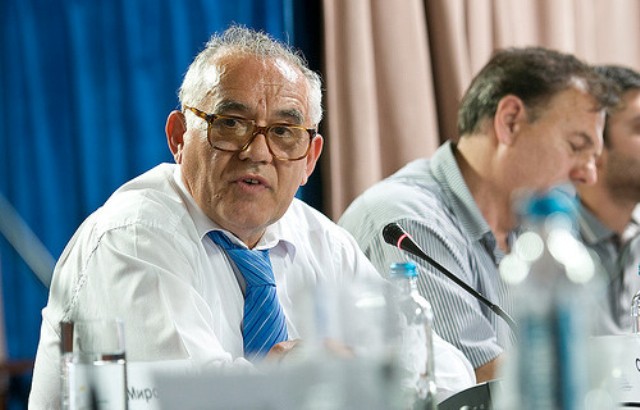 Skopje, July 30, 2014/Independent Balkan News Agency
Prison sentences of the people who were accused for participating in the protests against the court ruling in the "Monstra" case, are seen by several legal experts as controversial due to the circumstances.
They say that in circumstances when political and social pressure is high, severe sentences must be avoided. According to them, the judicial system is under constant political pressure and it's forced to come up with verdicts that suit political interests.
For the participants of the protests, who was arrested and tried, verdicts were drastic. Today, the court gave three years of prison sentence for each of the six people who were accused of participating in protests and for committing criminal offenses.
Osman Kadriu, expert of the judicial cases, believes that in such cases, it would be best to give softer sentences or conditional ones.
According to him, this is necessary due to the circumstances for which defendants of the "Monstra" case have been sentenced. The sentenced is considered to be harsh if the circumstances for which these people have been sentenced, are taken under consideration. Therefore, in such cases, concessions should have been granted, by avoiding severe sentences.
"When the protests on the Monstra case were taking place, a political party openly appealed for people to abandon the protest. There are also other cases when politicians put pressure by influencing on trials", says expert Kadriu.
The expert says that the protests were held against a controversial judicial verdict in the "Monstra" case. He also points out the fact that protesters didn't ask anything else except for the review of the case under fair circumstances.
"Protesters were sentenced due to a previous trial, which is the Monstra trial. In hypothetical circumstances, it can be said that there will also be other protests against these sentences. This way, we will have an endless chain of causes and consequences. This is why verdicts must be soft".
Kadriu says that in case that the practice of severe sentences persists, then there will be a climate of tensions which will be manifested through cross ethnic tension.
The protests taken place a few weeks ago led to the injury of 12 police officers and many material damages. The organizers of the protests publicly denounced the infiltration of suspects among the crowd, which according to them, had provoked clashes with police forces. /ibna/