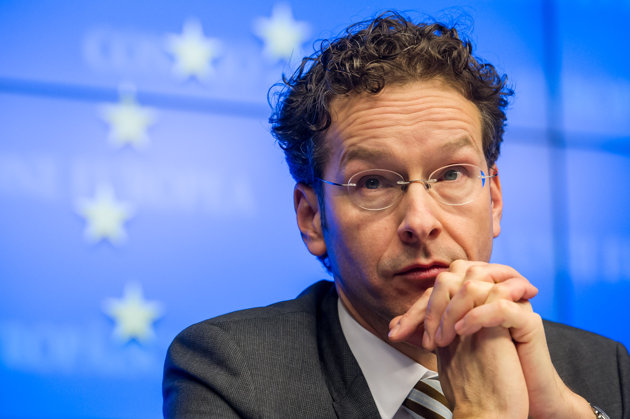 Athens, April 21, 2015/ Independent Balkan News Agency
By Spiros Sideris
"The situation in Greece worsens. There must be an agreement"
The need for the negotiations between Athens and its partners to move faster, as the situation in the real economy "worseens", stated the President of the Eurogroup, Jeroen Dijsselbloem, speaking to the American financial network CNBC.
"I think we definitely need to work with more concentration, round the clock, in what concerns me, to regain pace, for the additional reason that the situation in Greece in the real economy is of course deteriorating, in anticipation of a new agreement, a new approach. And we must achieve it quickly", Dijsselbloem said when asked if expectations for an agreement now shift to the Eurogroup of May.
"There have to be realistically designed reforms and projects in Greece", he stressed, in order to reach an agreement with their partners.
"The Greek Prime Minister must take tough decisions, which may not be so popular in the Greek people, who have 'had enough' of the austerity measures. I believe that Prime Minister Alexis Tsipras has a strong mandate and a very high level of acceptance in the country", Dijsselbloem said, noting that "sometimes you have to drive your people to the future, even if it means taking difficult measures in the short-term, as there must be a long-term perspective".
Referring to the sources of finding money from the Greek government throughout the previous period, the President of EG said "new money appear to be from different sources of government and the public sector, but there comes an end of this approach at some point", adding that "this underlines the sense of urgency that must feel and put in the process".
According to Dijsselbloem "we have to find a compromise that is possible, we said in February and agreed with the new Greek government that we could redesign the current program to integrate this new political priorities and of course to keep the program on the right track. I think this is possible and we must achieve it".
The President of the Eurogroup stressed that since the agreement of February "a lot of time has been lost in the field of organisation, collection of appropriate data".