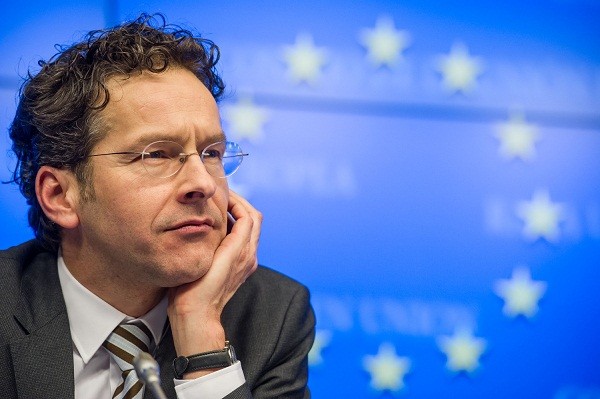 Athens, September 7, 2015/ Independent Balkan News Agency
By Spiros Sideris
"The Greek government must win back the trust", said on CNBC the head of the Eurogroup, Jeroen Dijsselbloem.
"In the last six months with the SYRIZA government trust disappeared completely. What we need now is a serious government that will implement reforms and restore confidence. I think this is the key point, the confidence of consumers, producers, investors", he said.
As stated in the article, the head of the Eurogroup was one of the persons who starred in the negotiations on the third programme of Greece.
He had declared that SYRIZA rejected all the fundamental principles of the eurozone, which could not be accepted.
"In the end the Tsipras government decided that it wants to stay in the eurozone and that it will commit to a basic programme as needed. If you ask me if the trust is back I will answer you that it is a little premature to say that. It will take time", Dijsselbloem said.
He went on to stress that the program addresses the problems of the Greek economy.
"I don't believe that the terms of the program are draconian. The program addresses the problems of the Greek economy, public administration, the private sector", he said, adding that if re-elected Tsipras will be able to promote the reforms.
We had very difficult negotiations in the last six months and often the only way to break the impasse was to lift the phone and call Alexis Tsipras, he underlined.
"This worked and I think he can promote the programme, but it is up to the voters if they will give him a second chance", Dijsselbloem noted.
At the same time, he denied a publication in the Liberation that talked about a fight between him and Varoufakis that he almost reached the extremes.
He stressed however that there had been many explosions with Varoufakis and that the former Greek Finance Ministry had repeatedly demonstrated unacceptable behaviour towards his peers.
Commenting on the publication of the French newspaper, he added that Pierre Moskovisi intervened do that the tension would not reach the extremes, he said jokingly: "I am relieved by the fact that Commissioner Moskovisi was ready to intervene if the situation got out of hand".