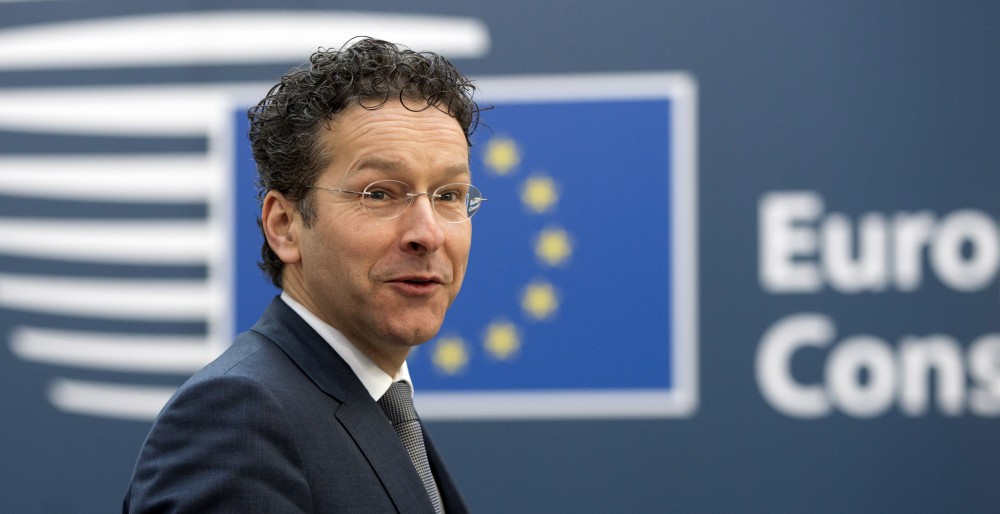 Athens, May 13, 2016/ Independent Balkan News Agency
By Spiros Sideris
The finalization by Athens of measures regarding taxation and privatizations by the Eurogroup meeting on 24 May is expected by the president of the Eurogroup Jeroen Dijsselbloem, who spoke to Reuters. He added that there are minimal red lines in the discussions on the Greek debt.
Dijsselbloem said he expects Greece to finalize measures to enable the beginning of discussions for the possibility of a threefold debt relief program.
He noted that the discussions at the last Eurogroup went "refreshingly smoothly", despite some ominous statements from Germany and the IMF before the meeting.
"I would like the next Eurogroup to have a full and formal agreement on everything" Dijsselbloem said and became more specific about what they expect from the Greek side as of May 24: reforms in social insurance/pensions, tax, privatization and the specifics of the automatic spending cuts mechanism.
The Dutch Finance Minister said that Greece needs immediate help for its economy to progress, but also a road map for further possible assistance when the current program expires in two years.
"What I suggest from now on is to see what we can do in the short term, what we can do for debt restructuring, to replace some expensive loans faster with some cheaper ones".
"Second, to see what we will do at the end of the program. Thirdly, in the long term to see how we can guarantee that everything will remain on track for decades. Of course, this is much more difficult, "he said.
The Dutchman did not reveal what form debt relief could take, although according to sources, it could involve prolonging both the grace period and maturities of Greek loans, the use of more profits than those obtained by the ECB from Greek bonds and swaps from the ESM.
"The good thing in the previous Eurogroup was that there were very few red lines. The only one was the nominal haircut" Dijsselbloem said.
"We now have to discuss what we will do in 2018, if Greece fully implements the program. So its a semiautomatic trigger. I would prefer to discussing this now and make it clear than for this uncertainty to remain for the next three years", he concluded.