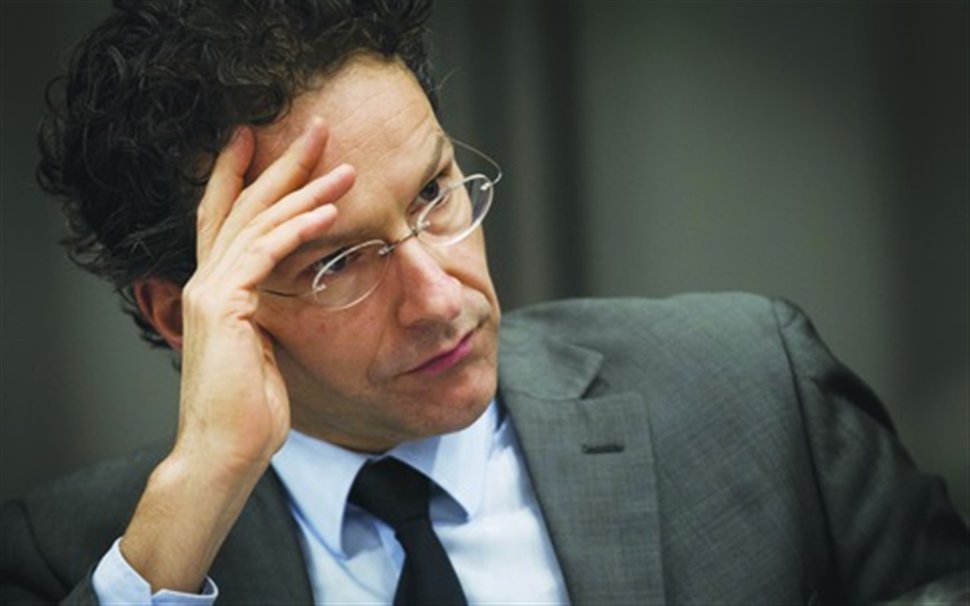 By Spiros Sideris – Athens
The head of the Eurogroup Jeroen Dijsselbloem put a stop to discussions on a proactive line of credit to Greece, yesterday, calling such talks premature. Cautious and reticent in regard to the Greek request for early exit from the memorandum appeared other eurozone finance ministers as well.
Going to the meeting of Eurozone's Finance ministers, Dijsselbloem was asked whether Greece will need a proactive support line, since the European program ends in December, responding that it is too early to take a position on the issue, as we are in the middle of the evaluation by the Troika.
"It's a little early to tell. We're still in the middle of the evaluation program, which extends to the end of the year. There is much work to be done and there are still further disbursements", he said.
Giving an insight into what will follow, especially regarding the preventive credit line, he said: "If the Greek side decides to commit to the next steps that must be done, we should decide what will follow, before the end of the year. The program (preventive credit line) you mentioned is a possibility", he said.
Asked whether he would recommend a precautionary credit line, he appeared sparing, noting that it will depend on the calculations for the sustainability of the debt.
"I'm not in a position to answer yet. Before the end of time will make new calculations for debt sustainability. We'll see what the financial needs of the Greek government for the next year and the years following will be and then we will see what is necessary to do", said the Dutch Finance Minister.
Upon his arrival at the meeting of the Board of Eurozone Finance ministers, the minister of Finance of Luxembourg, Pierre Gramegna asked what is his view of the fact that Greece wants to leave the support program.
"I will want until we have discussed it inside (Eurogroup) before replying to that", was Gramenga's reply.