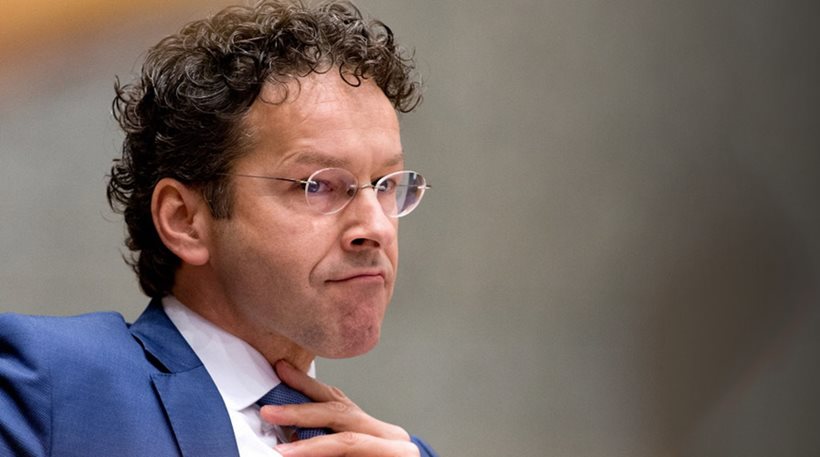 Athens, November 4, 2015/Independent Balkan News Agency
By Spiros Sideris
On every occasion Jeroen Dijsselbloem takes care to remind the Greek government that it has undertaken commitments, which should be implemented if it wants to get money from the third program.
After his statement on Monday, that while there are EUR 10 bn for Greece, these will be given after evaluation of the program, the head of the Eurogroup raised the matter again, this time in a letter to members of the Dutch House.
In this, the country's finance minister expressed the firm position of the Netherlands that any disbursement of loans to Greece will take place only if they have fulfilled the terms of the loan agreement. What's more, in the letter Jeroen Dijsselbloem refers to the Eurogroup meeting on Monday, in which – as he points out – the finance ministers of the eurozone will deal with the current situation as regards the state of implementation of the Greek program.
From the first installment there is still the amount of EUR 3 bn, is stated in the letter, and is noted that this amount will be allocated to Greece in two sub-doses of EUR 2 bn and EUR 1 bn respectively, provided the implementation of two groups' prerequisites. "Greece voted in favour of the first legislative package aimed at implementing the first group prerequisites concerning the disbursement of EUR 2 bn. The implementation of the remaining prerequisites from the first group is currently under way in consultation with the institutions" Dijsselbloem notes.
Furthermore, according to the Dutch minister, Monday's Eurogroup will likely be informed of the results of stress tests and Asset Quality Review. "On the basis of these results will be determined the extent to which there can be talk of the capital deficits of greek banks. When the amount of capital shortfall is known, banks will first need themselves to seek funds. If the deficit cannot be covered adequately by attracting private capital, money from the ESM can be used for the recapitalisation. For this reason it has been provided an amount up to EUR 25 bn within the ESM. Of this amount, EUR 10 bn are available in a separate account of the ESM. The remaining EUR 15 bn can be made available only after the implementation of the necessary measures for this purpose designated in the memorandum", Dijsselbloem writes.