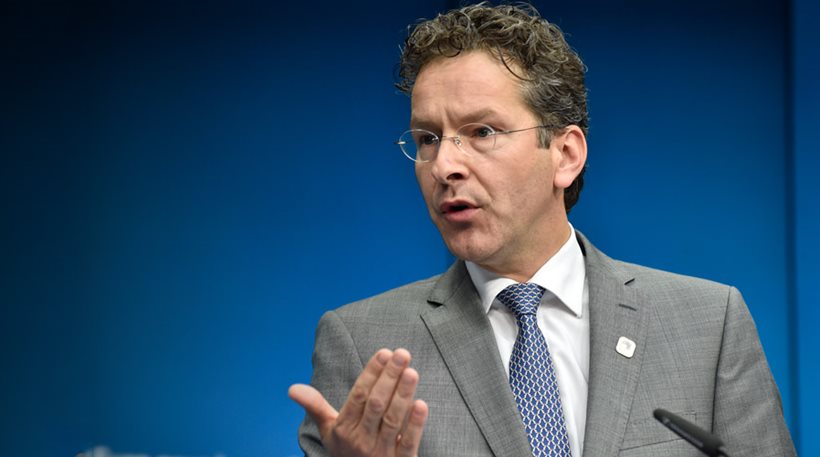 Athens, April 7, 2016/Independent Balkan News Agency
By Spiros Sideris
As his personal responsibility described the president of the Eurogroup Jeroen Dijsselbloem the avoidance of a new crisis in Greece.
Speaking in the Dutch Parliament, said that there will be more developments on the Greek debt in the coming weeks.
According to Bloomberg, he said that the institutions are in Athens to complete the first evaluation of the new Greek program.
Draghi: The eurozone is fragile
The eurozone remains fragile, and this is clearly illustrated by the Greek crisis, underlines the president of the European Central Bank, Mario Draghi, in its annual report for 2015.
He points out that the future of the global economy remains uncertain, noting that many questions remain regarding Europe's ability to withstand new shocks.
Mario Draghi writes:
"The second way in which the ECB contributed to the strengthening of confidence in 2015 was addressing threats to the integrity of the euro area, which are mainly related to developments in Greece in the first half of the year.
Because of the uncertainty prevailing on the commitment of the new government in the macroeconomic adjustment program, the banks and the Greek government lost access to markets and depositors began to withdraw from the banks their money faster.
The Eurosystem provided a lifeline to the Greek banking system through the emergency liquidity assistance (ELA).
The ECB acted with full independence in accordance with its rules. That is, it was first ensured that we did not offer monetary financing to the Greek government and that we provided liquidity only to banks that were creditworthy and had sufficient collateral and secondly decisions that would have wider implications for the euro zone were being taken by the political authorities who are entitled to it.
The approach we followed was strictly within the limits of our mandate: While we have kept our commitment to the single currency which is contained in the Treaty, we implemented it within the limits set by our statute.
Although the dangers of catastrophic developments were final avoided thanks to an agreement between Greece and the other countries of the euro area for the third economic adjustment program, this episode showed that the euro zone was fragile and reaffirmed the need to complete the Monetary Union.
To this end, in June 2015, as one of the 'Five Presidents' I contributed to a report containing concrete proposals for further reform of the institutional architecture of the euro area. In order to achieve a stronger union and to avoid overburdening the central bank, these proposals must ultimately be put into practice".