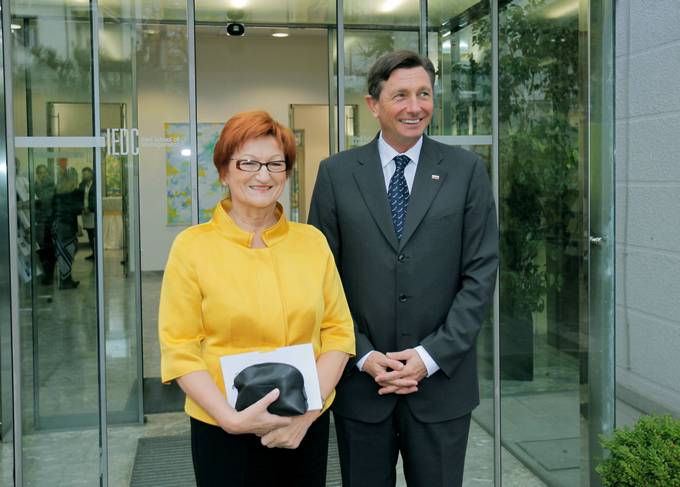 Slovenian Prime Minister Miro Cerar identified digital transformation as a priority of his government, as he addressed the annual leaders' forum at IEDC – Bled School of Management which is discussing digitalisation as investment in change.
"In the past it was chiefly companies which competed through technology and business models. Today, competition is passed on to states," said Cerar, adding that states competed in the quality of their support systems.
"Digital transformation is therefore an absolute political priority of the Slovenian government," Cerar told the forum, held as part of celebrations of the 30th anniversary of the Bled business school.
The main speaker at the event is Joe Peppard, professor at the European School of Management and Technology (ESMT) in Germany and adjunct professor at the University of South Australia.
In his belief investment in the digital is, rather than being investment in technology, investment in change.
While managers are often caught up in the technological aspect of digitalisation such as social media, analytics, mobility, he says that technologies in fact offer only opportunities and the real challenge is finding out how to exploit the opportunities.
The presidential forum will also see a round table at which international leaders will speak about digital transformation in their respective industries and organisations.
The forum is being attended by more than 100 company presidents, CEOs and board and supervisory board members, representatives of the public sector and other organisations from 17 countries.
In the afternoon in Ljubljana, the school will confer Generali Alumni Achievement Awards, presented since 2011 to members of its alumni community for personal achievements in business, leadership, social development and contribution to the school's development.
The winners will participate in a round table to be moderated by IEDC Melanie Seier Larsen, president of the Alumni Club Slovenia.
IEDC – Bled School of Management was founded 30 years ago as the first such business school in Central and Eastern Europe. Today, it is a leading international management development institution in Europe./IBNA
Source: The Slovenia Times