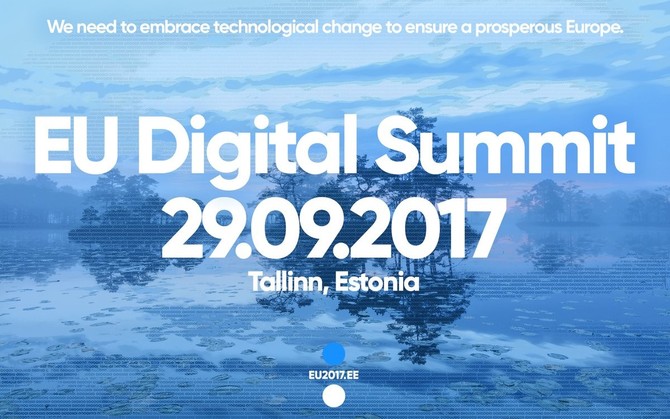 Estonian PM Juri Ratas published the conclusions from the Tallinn Digital Summit earlier in the day. The conclusions are to be discussed by the European leaders at the next two-day EU Council in Brussels, 19-20 October.
"I was taken in by the energy with which leaders engaged on this crucial issue for the future of Europe. They were all united in their desire to make Digital Europe a reality. At the Tallinn Digital Summit, we identified the most pressing issues and got the digital snowball rolling. I will now bring my conclusions from the Tallinn Digital Summit to the European Council and I am confident that the political will is there to take the next necessary steps. We owe it to our citizens, to our industries and businesses not to miss this opportunity of making Europe a truly digital continent by 2025," concluded Prime Minister Ratas.
The Summit (September 29) was the first gathering of European leaders on digital issues and was attended by state and government officials from 26 member states.
Security, e-Government, industry, economy and society were on the table for both the days of the Summit.
Tallinn Declaration on e-Government
Under the auspices of the ministerial conference on e-government, all EU member states, along with the European Free Trade Association (EFTA) countries of Liechtenstein, Norway, Iceland and Switzerland signed the Tallinn Declaration on e-Government.
This is about the establishment of a common route which will lead Europe and its entrepreneurs to a developed e-government over the next five years.
According to the Baltic News Service (BNS), the Minister of Entreprenership and Information Technology, Urve Palo, said in the rest of Europe, "…e-governance is not as prevalent as it is for us… We came to a common understanding that all European countries need to create opportunities for their citizens and enterprises to use state services digitally and without the need to leave their homes. The deployment of ID cards across Europe is another aim, in order for digital signatures to be provided internationally — me with my Estonian card and my neighbor with their state document. Think about how much time this would save."
The previous e-government declaration was signed at the fifth Ministerial e-Government Conference in Malmö (Sweden) in 2009…/IBNA
Photo Source:  EU2017EE/Twitter