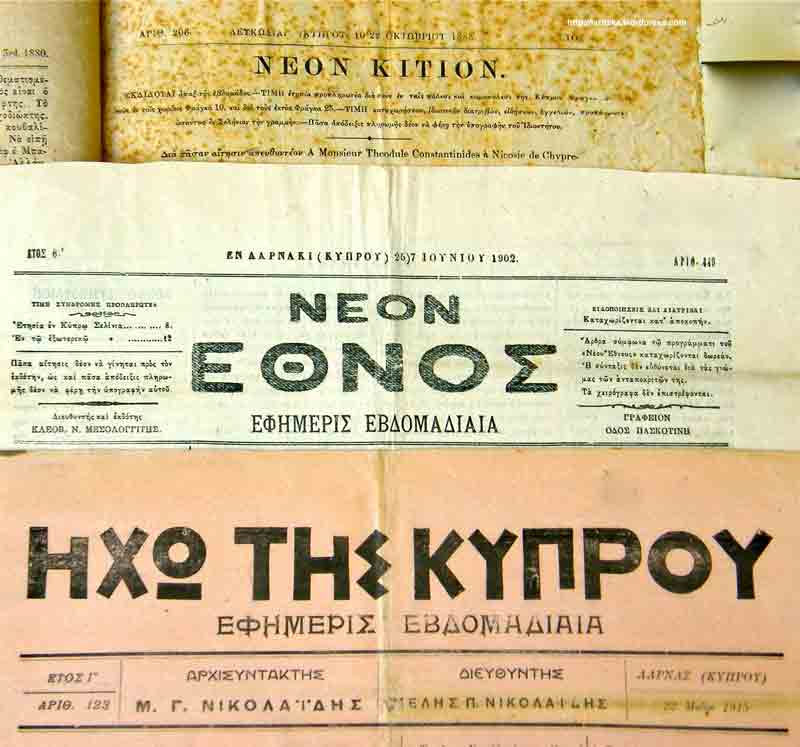 New, modern dynamics are attributed to the digitization of archive material of the Cyprus Press Archive after approval by the European Commission, for the co-financing of a relevant project, amounting to a total amount of 1.320.000 euro.
The funding concerns the approval of the submitted joint proposal "Digital Herodotus II" by the Press and Information Office, the Cyprus Broadcasting Corporation and the Municipality of Rhodes in the European "Interreg V-A Greece-Cyprus 2014-2020" Cross-Border Cooperation Program, which refers to the digitization of archival material, mainly newspapers, which is included in the Cyprus Press Archive and which is not yet available to the public digitally.
The proposal was approved as the second best in Priority Axis 1 and as the seventh of the 232 proposals submitted in all Priority Axes and aims to upgrade the Cyprus Press Archive – the most complete press in Cyprus today – to digitized material and become a modern, fully accessible and high-level gateway to a century of Cypriot history, for all without exception.
The "Digital Herodotus II" is expected to be launched in September 2017, with a three-year horizon. During this period, studies will be carried out concerning the maintenance of the newspapers and the area in which they are kept, as well as the electronic search system of publications, aimed at improving public access to the digital collection of the Newspapers Archive. Most of the funding will be used to digitize the main newspaper headlines of the Cyprus Press Association, a time-consuming and costly process that began several years ago.
The above were announced during a press conference given by the Director of the PIO, Sophia Michailidou, on the occasion of the signing of a Memorandum of Understanding between the Press and Information Office and the Municipality of Larnaca for the operation of a Research Center (Press Archive) at the Phobos Stavridis Foundation in Larnaca.
The historical archive of the PIO includes about 10,000 volumes of original Greek-English and English-language newspapers published in Cyprus since the beginning of British colonialism in 1878, as well as copies of Turkish Cypriot newspapers and newspapers/magazines issued by Greek or Greek Cypriot communities abroad.
Since 1995, the PGI's Newspaper Archive is not only a cultural heritage, it is also a valuable tool for hundreds of students, researchers, journalists and ordinary citizens who visit it each year at the PIO building in Nicosia, where it is housed.
Through digitization, scholars have access to the material that is available in microfilm, but also in digital form through computers that have software installed to provide keyword search capabilities. Since 2011, a Research Center in Limassol has been in operation, which only contains however the digitized part of the archive.
It is worth noting that since September 2016, the charges for the use of the GIS newspaper archive have been abolished. In this way, great effort is being taken to encourage and strengthen the full, unhindered and free access of all citizens to primary sources of information, in line with the practice of most such records in Europe./IBNA